Hot Stories
Stompy: A Giant Two Seat Spider Robot
Submitted on 05/03/12, 11:40 AM | Click Here for the full article: Hizook

The Artisans Asylum in Boston Massachusetts s a non-profit community craft studio. In their next robotics class their goals are fairly simple: build a car-sized two-person hexapod robot and ride it. What makes their plans different from the scribbling of every 12 year old who just found Japanese animation is that the guys teaching the class have worked on projects real projects like Boston Dynamics PETMAN, AlphaDog and BigDog.
Hizook does a good job of summarizing what Artisans Asylum is and Stompy.
The project is still in the conceptual stages but the team has a blog with some of the tests and presentations they've done so far.
Comments (0)
This story does not have any comments. Be the first to leave a comment below.
Post A Comment
You must be logged in before you can post a comment. Login now.
Featured Hot Product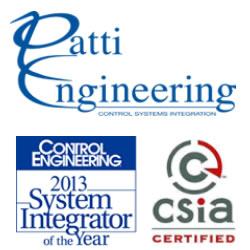 Patti Engineering knows system integration. Our technical expertise in electrical control and information systems combines to provide you with the right solution for your automation needs, asset/energy management, product distribution, production information, and complex control applications. Our niche is that we embrace our customers' problems, where other companies have walked away. Therefore, we have built systems, machinery and equipment for clients that are the world's "onlys." Founded in 1991, our information and control systems are used for retail distribution, manufacturing plants, water/theme parks, libraries, law enforcement, military, municipalities, waste water, food industry, ice arenas and college/universities.