Self-Reconfiguring Modular Robotics Podcast
Per Sjöborg has a series of audio interviews with leading researchers and thinkers in the field self-reconfiguring modular robotics.
On his website Flexibility Envelope he describes the field of self-reconfiguring modular robotics as the joining two elements:
The first part is Modular robotics. This is a branch of robotics that aims to build complex systems with simple components. A bit like Lego,simple pieces are,by cooperating,capable of building complex objects.
The Second part is Self-reorganization to make the units able to move among each other on their own accord and thus reconfigure themselves from one task to another without human intervention. This also allows the system created to be active and dynamic.
His audio interviews can be found on here and are a great listen.
Comments (0)
This post does not have any comments. Be the first to leave a comment below.
---
Post A Comment
You must be logged in before you can post a comment. Login now.
Featured Product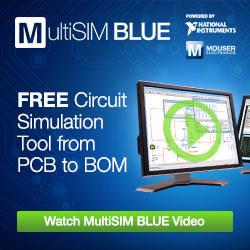 Mouser is a leading worldwide authorized distributor of semiconductors and electronic components from over 600 top manufacturers. We specialize in the rapid introduction of new products and technologies that spearhead the development of new designs. In fact, the new products are continually added every day. But that's not all we deliver. Mouser supplies information and resources to help you get your innovative designs to market faster and easier.