Smile Supplement Robot
From the video its hard to tell what technology is behind this robot but heres the Google translation of the press release:
Communication robots for the elderly
"Nodding Kabochan SMILE SUPPLEMENT ROBOT"
Launched mid-November!
Pumpkin is not nodding, communication robots for the elderly in the shape of a little boy.
The reaction of five sensors that are built, or nodding,
He makes a variety of chat depending on the season.
To take advantage of robot technology, the elderly, who also receive care, How to care for, and further engaged in the business who care, safe delivery and a smile will help to improve life.
Comments (0)
This post does not have any comments. Be the first to leave a comment below.
---
Post A Comment
You must be logged in before you can post a comment. Login now.
Featured Product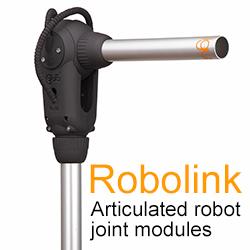 Robolink: Articulated joint modules for robots. igus® now offers a lightweight, maintenance- and corrosion-free range of robot joints for humanoid systems or other automated applications. The carbon-fiber plastic joints can rotate and oscillate freely via four wire ropes. No more expensive milling, cutting or DIY systems. Moving mass is reduced to a minimum. The actuators (engines, pneumatics and hydraulics) and the control module (DP, PC) are kept separate. Contact igus® for more information and free samples.