NASA Open Sources Aircraft Design Software
OpenVSP (Vehicle Sketch Pad) is a parametric aircraft geometry tool. OpenVSP allows the user to create a 3D model of an aircraft defined by common engineering parameters. This model can be processed into formats suitable for engineering analysis. VSP allows even novices to quickly become proficient in defining three-dimensional, watertight aircraft geometry.
The predecessors to OpenVSP have been developed by J.R. Gloudemans and others for NASA since the early 1990's. On January 10 2012, OpenVSP was released as an open source project under the NASA Open Source Agreement (NOSA) version 1.3.
Windows, Mac or Linux versions are available here.
A set of video tutorials can be viewed here.
Comments (0)
This post does not have any comments. Be the first to leave a comment below.
---
Post A Comment
You must be logged in before you can post a comment. Login now.
Featured Product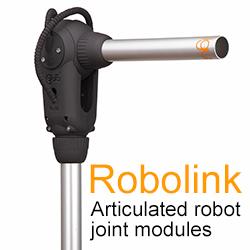 Robolink: Articulated joint modules for robots. igus® now offers a lightweight, maintenance- and corrosion-free range of robot joints for humanoid systems or other automated applications. The carbon-fiber plastic joints can rotate and oscillate freely via four wire ropes. No more expensive milling, cutting or DIY systems. Moving mass is reduced to a minimum. The actuators (engines, pneumatics and hydraulics) and the control module (DP, PC) are kept separate. Contact igus® for more information and free samples.