'Making Things See' Kinect Book by Greg Borenstein
'Making Things See' from O'Reilly Media / Make shows you how to build Kinect projects with inexpensive off-the-shelf components, including the open source Processing programming language and the Arduino microcontroller. Things covered in the book include:
Create Kinect applications on Mac OS X, Windows, or Linux
Track people with pose detection and skeletonization, and use blob tracking to detect objects
Analyze and manipulate point clouds
Make models for design and fabrication, using 3D scanning technology
Use MakerBot, RepRap, or Shapeways to print 3D objects
Delve into motion tracking for animation and games
Build a simple robot arm that can imitate your arm movements
Discover how skilled artists have used Kinect to build fascinating projects
The book is available now on Amazon.
Comments (0)
This post does not have any comments. Be the first to leave a comment below.
---
Post A Comment
You must be logged in before you can post a comment. Login now.
Featured Product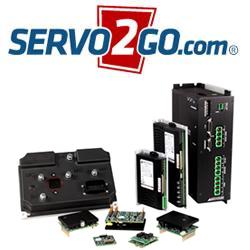 The PF/PFC series tin-can stepping motors are conventional magnet-driven rotary stepper motors with a permanent magnet in their rotor core. Rotating in proportion to the number of pulses sent to the motor, the stepper motor is frequency synchronized and can change speed depending on the frequency of the pulse signal.