Adept's New Material Automation Robot
The Adept Lynx is an Autonomous Indoor Vehicle (AIV) available to developers for custom applications and payloads. The Lynx includes Adept's proprietary self-navigation software ideal for use in crowded environments, tight hallways, and applications where a small automated vehicle is advantageous. Adept OEM partners and payload developers enjoy access to a reliable drive system, an on-board power supply, automated self-charging, and I/O for integrating payload hardware onto the mobile platform. The Adept Lynx is capable of transporting up to 60kg with a runtime of up to 19 hours a day.
Simplifies payload integration with a small mobile platform
Self-navigation software safely avoids people and obstacles
Reliable drive system optimized for self-navigation
Structural support of payloads up to 60kg on level surfaces
Navigates through the use of a digital map
Easy to deploy, no facilities modifications required
Manages power and self charging operations
Comments (0)
This post does not have any comments. Be the first to leave a comment below.
---
Post A Comment
You must be logged in before you can post a comment. Login now.
Featured Product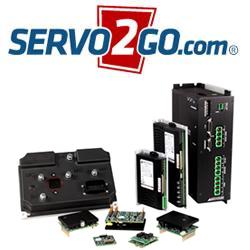 The PF/PFC series tin-can stepping motors are conventional magnet-driven rotary stepper motors with a permanent magnet in their rotor core. Rotating in proportion to the number of pulses sent to the motor, the stepper motor is frequency synchronized and can change speed depending on the frequency of the pulse signal.