Y Combinator Hardware Hackathon
From Upverter:
Y Combinator has seen a huge increase in the number of hardware startups they fund. And so in an effort to encourage the renaissance and throw some gas on the fire, we are hosting a hardware hackathon. The focus is on getting like-minded hardware hackers into the same space, sharing ideas, designing hardware and ultimately creating more hardware startups.
Want a taste of what goes on in a hardware hackathon? Read about Upverter's first ever hackathon in August 2012: Day 1,Day 2 and the wrap up. We also held a hardware hackathon at the Open Compute Summit just this past month.
If you're hardware savvy and interested in starting a hardware startup, you should apply to come and hack with us!
Want to start a startup? Get funded by Y Combinator.
Whe​n
February 23rd, 2013, 10AM - 10PM
Wher​e
Y Combinator
320 Pioneer Way
Mountain View, CA 94041
map
You can apply here.
Comments (0)
This post does not have any comments. Be the first to leave a comment below.
---
Post A Comment
You must be logged in before you can post a comment. Login now.
Featured Product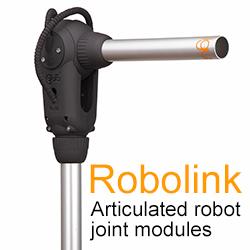 Robolink: Articulated joint modules for robots. igus® now offers a lightweight, maintenance- and corrosion-free range of robot joints for humanoid systems or other automated applications. The carbon-fiber plastic joints can rotate and oscillate freely via four wire ropes. No more expensive milling, cutting or DIY systems. Moving mass is reduced to a minimum. The actuators (engines, pneumatics and hydraulics) and the control module (DP, PC) are kept separate. Contact igus® for more information and free samples.