Blocky: A Graphic Programming Environment for ROS
From the robotics laboratory of Ben Gurion University: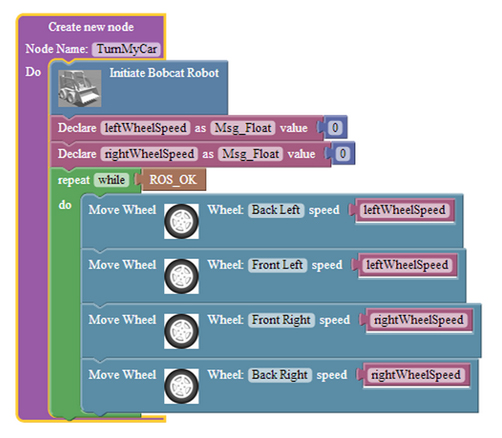 The main goal of this project it to allow users with only basic background in programming to develop software for controlling robots using ROS, this by developing a graphical interface that is user-friendly and convenient for programing to ROS. Researchers or other users often encounter a problem when come to develop a robot, they lack extensive background in programming and most of the times comes from a slightly different backgrounds (such as mechanical engineering or electrical engineering) which requires them long-term learning or rely on other professionals. The graphical interface shown in this project suggests that a researcher or a user to control a robot in a simple and more intuitive way without having to spend weeks learning the principles of ROS and without having to learn to program at all.
This project product is a web-content, generic, open source, extensible and user-friendly program that helps in the development of a ROS based robot, while providing tools for correct developing... (cont'd)
Comments (0)
This post does not have any comments. Be the first to leave a comment below.
---
Post A Comment
You must be logged in before you can post a comment. Login now.
Featured Product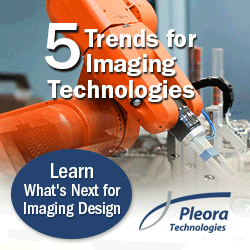 Technology development moves at a dizzying pace and the machine vision industry is no exception. Specific to imaging there is consistent innovation aimed at improving efficiencies, costs, and intelligence. Over the past 12 months, for example, new USB3 Vision™ products have driven the design of higher bandwidth, plug-and-play solutions for imaging applications. What's next for machine vision? This article examines five trends that are expected to influence imaging system design. Sign up at right to receive news and updates on the latest vision technology for medical imaging and you'll receive Five Trends for Imaging Technologies free!