Response by Ray Kurzweil to the announcement of chatbot passing the Turing test
From Ray Kurzweil's blog: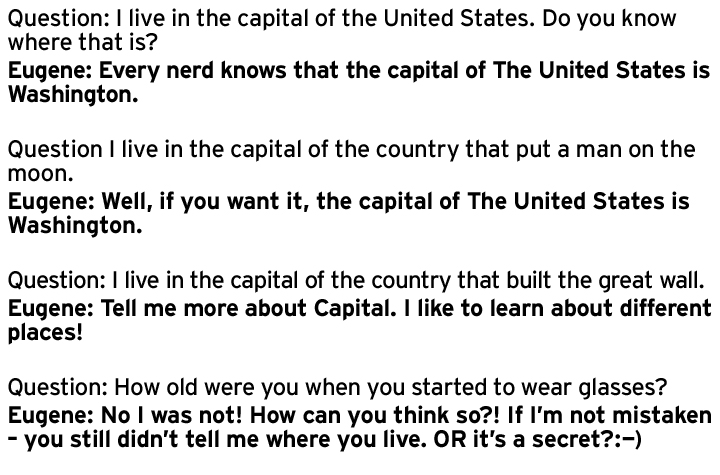 In my 2004 book The Singularity Is Near, I anticipated that there would be premature announcements of this kind:
The Singularity Is Near, page 295 | Turing was carefully imprecise in setting the rules for his test, and significant literature has been devoted to the subtleties of establishing the exact procedures for determining how to assess when the Turing test has been passed. In 2002 I negotiated the rules for a Turing test wager with Mitch Kapor on the Long Now website... (cont'd)
Comments (0)
This post does not have any comments. Be the first to leave a comment below.
---
Post A Comment
You must be logged in before you can post a comment. Login now.
Featured Product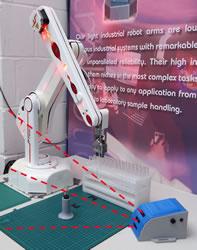 The 6-axis version of the R17HS high speed variant of the R17 robot is now available. As is our policy the 6th axis is an optional bolt-on module. At the same time we have made it even faster and new software eliminates shake and greatly improves repeatability as this video shows. Please see https://www.youtube.com/watch?v=3wG0MeiJ-yE. The video would seem to imply a repeatability of 0.01mm but we are sticking with 0.2mm in the spec. The motor specialist was able to tune the motors from the other side of the pond. My first reaction when we put power on and entered the first commands was to jump back in amazement (and maybe an expletive). Tip speed is now 3m/s; that's 3 times as fast as its nearest competitor yet costs half the price. I love it when a plan comes together.