BugJuggler: Project to build 70ft tall robot that juggles cars
Project Overview:
BugJuggler will use a diesel engine to generate hydraulic pressure. An operator located in the robot's head will be able to control its motions using a haptic feedback interface connected to high-speed servo valves. Hydraulic accumulators - essentially storage batteries for hydraulic fluid - will allow for the rapid movement required for the robot to juggle cars or other large, heavy objects.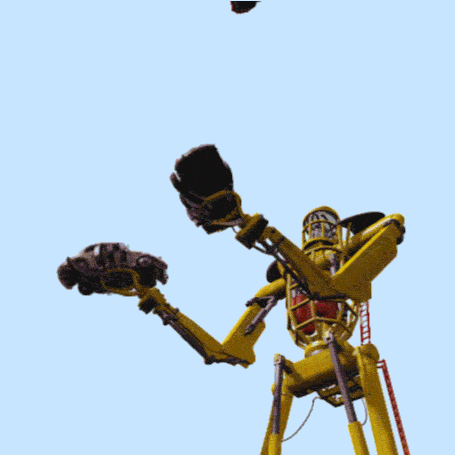 The first stage of the BugJuggler project will be construction of a working 8ft tall single arm proof-of-principle juggler able to toss and catch a 250lb mass... (cont'd)
Comments (0)
This post does not have any comments. Be the first to leave a comment below.
---
Post A Comment
You must be logged in before you can post a comment. Login now.
Featured Product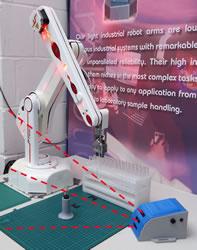 ST Robotics have decades of experience in industrial robots having sold hundreds of robots over the years. The company has 3 main models, R12, R17 and R19 all using a unique simple industrial technology that dramatically reduces costs resulting in the lowest priced industrial robots available. The same uncomplicated technology vastly improves reliability. ST backs this up with a 2 year warranty. Typical applications are routine testing, sample handling and also education. The software is a different paradigm from most robots. It is command based; you type a command and see immediate action. Programming is a building block approach, building confidence as you program in small 'mind-sized bytes'. ST offers free unlimited technical support.