John Carmack On Modern C++
Winter break homework from John Carmack. Gamasutra reprint article "In-depth: Functional programming in C++":
A large fraction of the flaws in software development are due to programmers not fully understanding all the possible states their code may execute in. In a multithreaded environment, the lack of understanding and the resulting problems are greatly amplified, almost to the point of panic if you are paying attention. Programming in a functional style makes the state presented to your code explicit, which makes it much easier to reason about, and, in a completely pure system, makes thread race conditions impossible... (full article)
Also "Lessons to learn from Oculus development team when using the "Modern C++" approach":
Modern C++ doesn't imply necessarly the overuse of templates
Andrei Alexandrescu says about the Modern C++ design:
"Modern C++ Design defines and systematically uses generic components - highly flexible design artifacts that are mixable and matchable to obtain rich behaviors with a small, orthogonal body of code."
Modern C++ has a close relation with generic programming; probably it's the reason that makes many developers neglect the modern C++ approach. They think that the code will be mostly implemented as templates, which makes the code difficult to read and maintain.
In the SDK, the templates represent only 20% of all types defined and most of them are related to the technical layer... (full article)
Comments (0)
This post does not have any comments. Be the first to leave a comment below.
---
Post A Comment
You must be logged in before you can post a comment. Login now.
Featured Product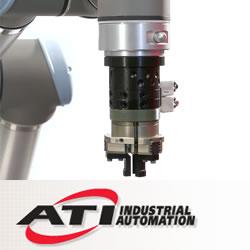 The ATI Robotic Tool Changer provides the flexibility to automatically change end-effectors or other peripheral tooling. These tool changers are designed to function reliably for millions of cycles at rated load while maintaining extremely high repeatability. For this reason, the ATI Tool Changer has become the number-one tool changer of choice around the world. ATI Tool Changer models cover a wide range of applications, from very small payloads to heavy payload applications requiring significantly large moment capacity.