Anibit Online Graphical Programmer for the Pololu 3pi Robot
From Anibit:
We have adapted a graphical programming environment for the Arduino known as "Blocklyduino" to be tailored to Pololu's 3Pi Robot Platform. Blocklyduino is itself an adaptation of Blockly, a software package for developers to create graphical programming environments.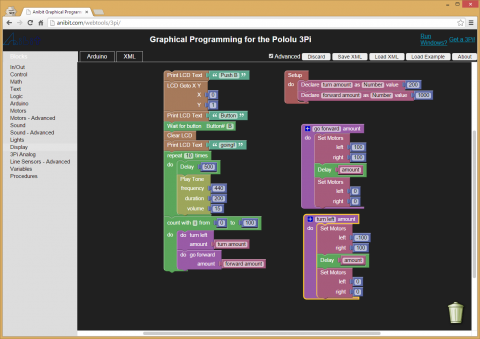 All of this is heavily inspired by Scratch and the MIT App inventor. If you are not familiar with those tools and watch to teach kids about programming, you really should check the out.
Graphical Programming is a great introduction to programming for kids. and the Pololu 3Pi is a low cost, ready-made robot that kids love. As part part of our mission at Anibit to inspire and educate about robotics, we felt the need to bring the two together... (Anibit link)
Comments (0)
This post does not have any comments. Be the first to leave a comment below.
---
Post A Comment
You must be logged in before you can post a comment. Login now.
Featured Product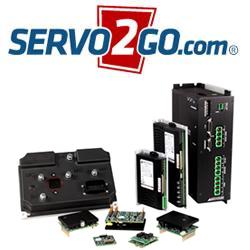 The PF/PFC series tin-can stepping motors are conventional magnet-driven rotary stepper motors with a permanent magnet in their rotor core. Rotating in proportion to the number of pulses sent to the motor, the stepper motor is frequency synchronized and can change speed depending on the frequency of the pulse signal.