Amazon's robotics group asked the FCC to test special wireless equipment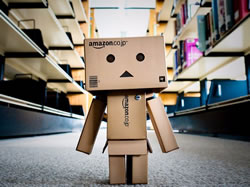 Jillian D'Onfro for Business Insider: Amazon is ramping up its robotics efforts and testing new technology that could make it safer to operate the fleet of robots toiling in its warehouses, according to recent FCC filings.
The FCC gave Amazon Robotics an expedited experimental license to test a "proximity sensing system" that the company hopes to deploy in fulfillment centers outside the U.S.
Amazon Robotics "seeks to evaluate radiolocation technology to be used in the operation of robotics in fulfillment centers outside the United States," the company said in the filing, the first such FCC filing by Amazon Robotics.
While Amazon stresses that the technology is strictly for internal use, and not something it intends to sell to "end users," the filing underscores the company's increasing investment and innovation in robotics, which has the potential to transform a broad swath of industrial and consumer markets. Cont'd...
Comments (0)
This post does not have any comments. Be the first to leave a comment below.
---
Post A Comment
You must be logged in before you can post a comment. Login now.
Featured Product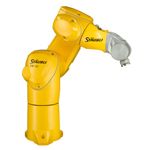 TX2 series of robots: the next generation of fast and precise 6-axis robots. This new robot range is redefining performance with the optimum balance of speed, rigidity, size and envelope. Those pioneer robots can be used in all areas, including sensitive and restrictive environments thanks to their unique features. Known worldwide for the quality of our design and innovation for more than a century, the Stäubli Group has brought its renowned engineering expertise and technological ingenuity to the forefront of robotics. Since 1982, we have built a highly regarded robotics business, and more significantly, transformed the way thousands of manufacturing operations perform. Today Stäubli Robotics is a leading player in robotics around the world, consistently delivering engineering as effective and reliable as our service and support.