Drake: Robotics Planning, Control And Analysis Toolbox
From MIT:
Drake ("dragon" in Middle English) is a toolbox maintained by the Robot Locomotion Group at the MIT Computer Science and Artificial Intelligence Lab (CSAIL). It is a collection of tools for analyzing the dynamics of our robots and building control systems for them in MATLAB and C++, with a heavy emphasis on optimization-based design/analysis. Here is a quick summary of capabilities:
Simulation
Rigid-body dynamics including contact/collisions (hybrid+LCP) and kinematic loops
Basic aerodynamics/fluid dynamics
Sensor models (lidar, depth camera, imu, contact force/torque; cameras coming soon)
Hand-derived models for many canonical control dynamical systems
Easily add your own models/components
Some support for stochastic models
For all of the above we aim to expose sparsity and provide analytical gradients / symbolic analysis
Primary limitations: code is optimized for analysis / planning / control design (as opposed to speed, generality)...
​... Most of these models/tools are described in the companion textbook from an MIT course/MOOC. We've also recently started populating the Drake Gallery (contributions welcome!)... (git repo)
Comments (0)
This post does not have any comments. Be the first to leave a comment below.
---
Post A Comment
You must be logged in before you can post a comment. Login now.
Featured Product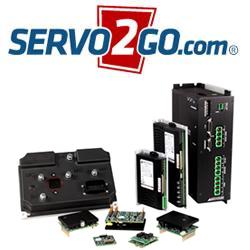 The PF/PFC series tin-can stepping motors are conventional magnet-driven rotary stepper motors with a permanent magnet in their rotor core. Rotating in proportion to the number of pulses sent to the motor, the stepper motor is frequency synchronized and can change speed depending on the frequency of the pulse signal.