US to sail submarine drones in South China Sea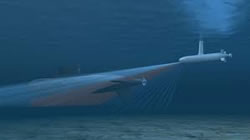 Geoff Dyer for CNBC: As it watches China build up its presence in the South China Sea, one reclaimed island at a time, the US military is betting on a new technology to help retain its edge — submarine drones.
During the past six months, the Pentagon has started to talk publicly about a once-secret program to develop unmanned undersea vehicles, the term given to the drone subs that are becoming part of its plan to deter China from trying to dominate the region.
Ashton Carter, US defense secretary, made special mention of drone subs in a speech about military strategy in Asia and hinted at their potential use in the South China Sea, which has large areas of shallower water.
The Pentagon's investment in subs "includes new undersea drones in multiple sizes and diverse payloads that can, importantly, operate in shallow water, where manned submarines cannot", said Mr Carter, who visited a US warship in the South China Sea on Friday. Cont'd...
Comments (0)
This post does not have any comments. Be the first to leave a comment below.
---
Post A Comment
You must be logged in before you can post a comment. Login now.
Featured Product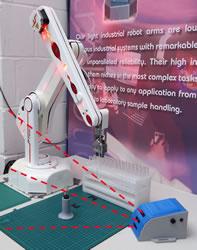 ST Robotics have decades of experience in industrial robots having sold hundreds of robots over the years. The company has 3 main models, R12, R17 and R19 all using a unique simple industrial technology that dramatically reduces costs resulting in the lowest priced industrial robots available. The same uncomplicated technology vastly improves reliability. ST backs this up with a 2 year warranty. Typical applications are routine testing, sample handling and also education. The software is a different paradigm from most robots. It is command based; you type a command and see immediate action. Programming is a building block approach, building confidence as you program in small 'mind-sized bytes'. ST offers free unlimited technical support.