The Third Offset Must Update Asimov's Laws of Robotics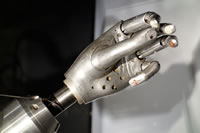 JG Randall for The National Interest: Things tend to happen in threes. An unlikely triumvirate on the surface, it would appear that Asimov's laws on robotics and the UN Convention on Conventional Weapons (CCW) will outflank the Third Offset—the nation's search for its next silver bullet in war fighting is robotics—knowing that many nations will agree on moral grounds. These nations will reject Asimov based on semantics, and though the debate might be perceived as strictly academic, or even rhetorical, it is worth discussing for the sake of a good cautionary tale. Because, whether we like it or not, killer bots are coming to a theater of operation near you.
Before we get deep in the weeds, let's get some clarity. First, let's outline Asimov's robotic laws. The Three Laws of Robotics are a set of rules devised by the science fiction author Isaac Asimov. They were introduced in his 1942 short story "Runaround," although they had been foreshadowed in earlier stories. Cont'd...
Comments (0)
This post does not have any comments. Be the first to leave a comment below.
---
Post A Comment
You must be logged in before you can post a comment. Login now.
Featured Product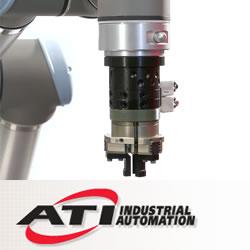 The ATI Robotic Tool Changer provides the flexibility to automatically change end-effectors or other peripheral tooling. These tool changers are designed to function reliably for millions of cycles at rated load while maintaining extremely high repeatability. For this reason, the ATI Tool Changer has become the number-one tool changer of choice around the world. ATI Tool Changer models cover a wide range of applications, from very small payloads to heavy payload applications requiring significantly large moment capacity.