The industrial robotics market will nearly triple in less than 10 years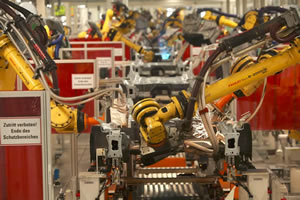 April Glaser for RECODE: Most of the robots around the world are shipped to factories, where the machines will be used to make other machines, like cars, laptops and dishwashers.
As more people buy more new gadgets, the market for the industrial robots that build devices is poised to grow — 175 percent over the next nine years, according to data from the International Federation of Robotics and Loup Ventures.
But the driver of much of that growth isn't going to be from the room-sized metal industrial arms that have been piecing together cars for decades.
Rather, a new generation of manufacturing robots is emerging that is more collaborative, smaller and more perceptive than traditional machinery. Collaborative robots, which Loup projects will account for 34 percent of the industrial robots sold by 2025, are designed to work safely with and alongside people in factories.
In 2016, collaborative robots only represented 3 percent of industrial robots sold. Full Article:
Comments (0)
This post does not have any comments. Be the first to leave a comment below.
---
Post A Comment
You must be logged in before you can post a comment. Login now.
Featured Product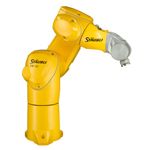 TX2 series of robots: the next generation of fast and precise 6-axis robots. This new robot range is redefining performance with the optimum balance of speed, rigidity, size and envelope. Those pioneer robots can be used in all areas, including sensitive and restrictive environments thanks to their unique features. Known worldwide for the quality of our design and innovation for more than a century, the Stäubli Group has brought its renowned engineering expertise and technological ingenuity to the forefront of robotics. Since 1982, we have built a highly regarded robotics business, and more significantly, transformed the way thousands of manufacturing operations perform. Today Stäubli Robotics is a leading player in robotics around the world, consistently delivering engineering as effective and reliable as our service and support.