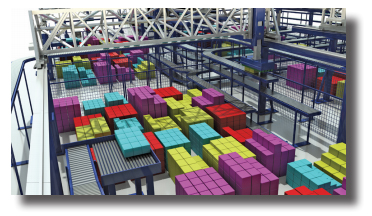 Answering the call for smaller individual order volumes, greater product variety per order and significantly higher frequency in distribution, the RMT automated robotic layer and case picking system offers a robust alternative to manual or semi-automated case picking solutions. The additional benefits of automation as outlined above provide significant ROI, and a strong incentive for distribution centers to consider a scalable and fully automated no-fail gantry based case picking system as a viable option and the smart alternative to increasing manual and semi-automated operations to meet demand.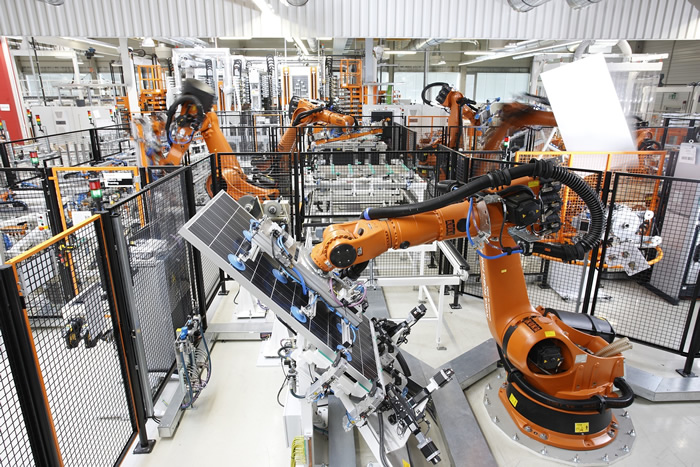 Automated assembly lines from KUKA Systems outfit Canada's largest solar panel plant
Records 91 to 92 of 92
Featured Product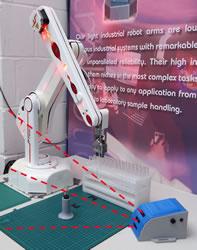 ST Robotics have decades of experience in industrial robots having sold hundreds of robots over the years. The company has 3 main models, R12, R17 and R19 all using a unique simple industrial technology that dramatically reduces costs resulting in the lowest priced industrial robots available. The same uncomplicated technology vastly improves reliability. ST backs this up with a 2 year warranty. Typical applications are routine testing, sample handling and also education. The software is a different paradigm from most robots. It is command based; you type a command and see immediate action. Programming is a building block approach, building confidence as you program in small 'mind-sized bytes'. ST offers free unlimited technical support.