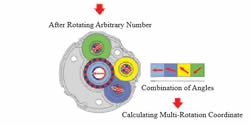 In recent years, there have been many demands for equipment with high productivity to have a system that retains positioning information, even after the main power supply is turned off.
From All About Circuits: Google ATAP is bringing touchless interfaces to the market using a miniaturized radar chip no bigger than a dime. This is Project Soli.
Soli's radar sensor is a marvel in many respects. For one thing, it solves a long-lived issue when it comes to gesture-recognition technology. Previous forays into the topic yielded almost-answers such as stereo cameras (which have difficulty understanding the overlap of fingers, e.g.) and capacitive touch sensing(which struggles to interpret motion in a 3D context).
Google ATAP's answer is radar.
Radar is capable of interpreting objects' position and motion even through other objects, making it perfect for developing a sensor that can be embedded in different kinds of devices like smartphones... (full article)
Records 1 to 2 of 2
Featured Product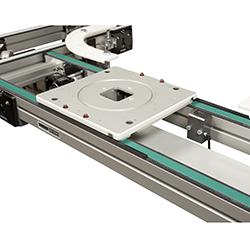 Dorner's 2200 Series Precision Move Pallet Systems feature the latest advancements in pallet traffic management. A unique pin tracking system guides pallets through merges and curves while maintaining product orientation. The fast belt change capability increases efficiency and reduces downtime in assembly automation processes. They are available in lengths up to 25 ft., can handle loads up to 500 lbs. and travel at speeds up to 114 ft/min.