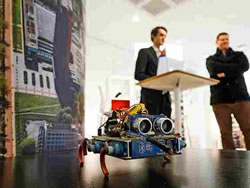 Terry Dawes for Cantech Letter: Vancouver-based Chrysalix Venture Capital has announced a €100 million fund aimed at driving the global robotics revolution, in partnership withRoboValley, a centre for robotics commercialization based at the Delft University of Technology in the Netherlands.
The RoboValley Fund is Chrysalix's first robotics fund, and will concentrate on disbursing seed and Series A rounds of funding to early-stage companies developing component technology, intelligent software, and other breakthrough robotics technologies.
"Robotics is predicted to be the next big step in the digital revolution having an unprecedented impact on the way that we live, and provides an answer to some of the grand challenges of the 21st Century," said RoboValley managing director Arie van den Ende. "Together with Chrysalix long-standing expertise in commercializing early stage industrial innovations, the RoboValley Fund will bring much needed capital and accelerated paths to market for our most promising next generation robotics technologies." Cont'd...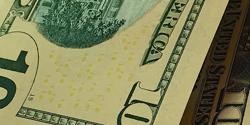 February was another big month for investments in robotic startup companies. 3D Robotics, Flyability, Fetch Robotics, EHang and many others.
Records 1 to 2 of 2
Featured Product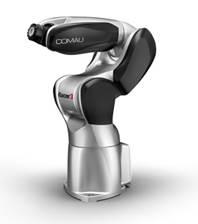 Racer3 is a powerful, high-speed, 6-axis articulated robot featuring a payload of 3kg and a reach of just 630 mm. Built from high-strength aluminum, the newest innovation in Comau robotics is lightweight and can be easily mounted on benches, walls, ceilings or on inclined supports. The third robot within the award-winning Racer family, Racer3 is Comau's response to the growing demand for fast, cost-effective robotic automation within small to medium-sized enterprises and emerging countries. Racer3 is intended for general industry use to increase productivity and reduce overall costs by automating industrial applications. It combines field-proven technology and enhanced dexterity with a keen focus on safety, design and product aesthetics. With a streamlined design and brushed metal exterior, the new powerhouse of a robot combines beauty and speed together with absolute precision and repeatability. Primary applications include assembly, material handling, machine tending, dispensing and pick & place.