Introduces high performance Sawyer robot with software development kit
Jason Baker for OpenSource: Open source isn't just changing the way we interact with the world, it's changing the way the world interacts back with us. Case in point: open source robotics.
Robots are playing an increasing role in our world, and while we perhaps haven't reached the utopian future with robotic housekeepers imagined for us in the Jetsons, robotics are making advances in fields that fifty years ago would have been completely unimaginable.
While undoubtedly manufacturing has been one of the biggest beneficiaries of the robot renaissance, we are seeing robots enter the mainstream as well. Many of us have robots that clean our floors, clear our gutters, mow our grass, and more.
And now, with the advances of self driving cars, drones, and other transport technologies, the line between what is a robot and what is a vehicle is steadily blurring.
But let's be honest: a lot of us have an interest in robotics simply because it's fun! And the good news is you don't need to be an electrical engineer to enjoy robotics as a hobby. Fortunately, there are a number of open source projects out there that can help even the most novice beginner get started. Full Article:
Records 1 to 2 of 2
Featured Product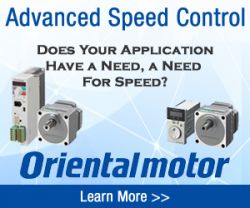 The CVD driver offers superior performance and value and is ideal for OEM or single axis machines. The CVD is available as a driver only or part of a complete package. The CVD series stepper motor drivers offer: Lowest Vibration and Noise with advanced Microstepping control / Highest torque with Bipolar configuration (4 lead wire) / Small, thin microstepping drive with space saving FETs / Selectable step angle and microstepping filter control / 2 mounting types and connector configurations / Alarms / 24 VDC Input / 0.5A to 4.5A