Schmidt Ocean Institute brings the Ocean to the public through its latest underwater vehicle SuBastian.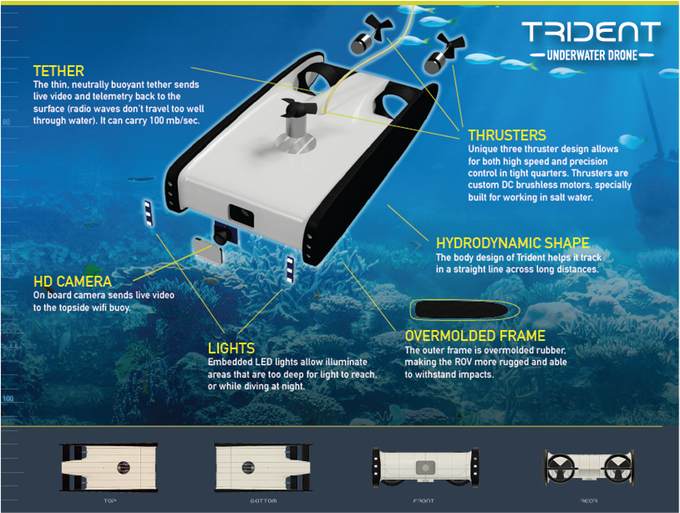 From OpenROV: OpenROV Trident Features: Depth: Capable of 100m (will ship with a 25m tether - longer tethers will be sold separately) Mass: 2.9 kg Top Speed: 2 m/s Run Time: 3 hours Connectivity The data connection to Trident is a major evolution from the connection setup of the original OpenROV kit. It uses a neutrally buoyant tether to communicate to a towable buoy on the surface (radio waves don't travel well in water) and the buoy connects to the pilot using a long range WiFi signal. Using a wireless towable buoy greatly increases the practical range of the vehicle while doing transects and search patterns since a physical connection between the vehicle and the pilot doesn't need to be maintained. You can connect to the buoy and control Trident using a tablet or laptop from a boat or from the shore... ( preorder $1,199.00 )
Records 1 to 2 of 2
Featured Product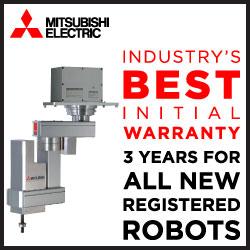 Registering your Mitsubishi Electric Automation robot unlocks the full potential of Mitsubishi Electric Automation's industry-leading three year cleanroom or on-site service initial limited warranty for robots purchased on or after October 1, 2014.