Caitlin Ju for The Stanford Daily: Stanford researchers in the Computational Vision and Geometry Lab have designed an autonomously navigating robot prototype that they say understands implicit social conventions and human behavior. Named "Jackrabbot" after the swift but cautious jackrabbit, the visually intelligent and socially amicable robot is able to maneuver crowds and pedestrian spaces.
A white ball on wheels, the Jackrabbot is built on a Segway system and contains a computing unit and multiple sensors that acquire a 3-D structure of the surrounding environment. 360-degree cameras and GPS also enhance the robot's navigation and detection capabilities.
To interact smoothly in public settings, the robot has to know how to avoid someone in a natural way, how to yield the right-of-way and how to leave personal space, among other skills. Cont'd...
Records 1 to 1 of 1
Featured Product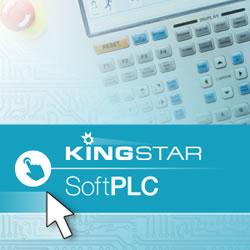 KINGSTAR Soft Motion is an open and standards-based, real-time software-only solution that streamlines motion control automation. Soft Motion runs directly on the 64-bit PC, uses the NIC card for I/O, and uses the powerful EtherCAT protocol to free you from the shackles of proprietary and costly hardware. With Soft Motion, motion control engineers can design, develop and integrate real-time PC-based machine controllers in a "plug-and-play" environment for consolidated, inexpensive and scalable motion control.