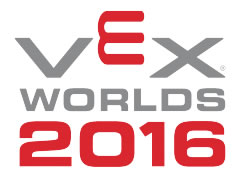 VEX Worlds 2016 kicks off this week! Presented by the Robotics Education and Competition (REC) Foundation and the Northrop Grumman Foundation, this culminating event brings together the top 1,000 teams from around the world in one city and under one roof for one incredible celebration of robotics engineering, featuring the world's largest and fastest growing international robotics programs - the VEX IQ Challenge, the VEX Robotics Competition and VEX U. On April 20-23, at the Kentucky Exposition Center in Louisville, Ky., over 16,000 participants from 37 nations will come together to put their engineering expertise to the test as they seek to be crowned the Champions of VEX Worlds. Follow the competition here:
The largest 4-day robotics competition begins this week with teams from 37 nations in Louisville, Kentucky on April 20-23, 2016!
Records 1 to 2 of 2
Featured Product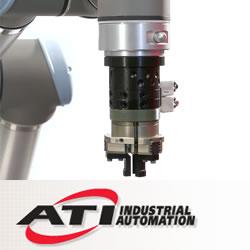 The ATI Robotic Tool Changer provides the flexibility to automatically change end-effectors or other peripheral tooling. These tool changers are designed to function reliably for millions of cycles at rated load while maintaining extremely high repeatability. For this reason, the ATI Tool Changer has become the number-one tool changer of choice around the world. ATI Tool Changer models cover a wide range of applications, from very small payloads to heavy payload applications requiring significantly large moment capacity.