The outcome for Rethink Robotics demonstrates that even when companies are in a popular sector, they still face challenges that could make it hard to thrive. As such, the company's closing should not be viewed as a sign of a struggling robotics industry.
What Caused Rethink Robotics to Shut Down?
Kayla Matthews | Productivity Bytes
In early October 2018, news broke that Rethink Robotics — the pioneering company behind the Baxter and Sawyer cobots — was shutting down.
The announcement surprised many people, especially those who assumed since the automation sector is in such a growth phase, all the companies in it could stay safe from the dreaded possibility of ceasing their operations.
And, the understandable question on everyone's mind was, what caused it to happen?
A Planned Acquisition Fell Through
When speaking to The Boston Globe, Rethink Robotics CEO Scott Eckert revealed that an unnamed company intended to acquire the company — but that deal did not come to pass. The buyer backed out before the deal closed, leaving the company in a tight spot. But, it was more than the failed acquisition deal that caused the demise.
The Company Was Short on Cash
Eckert admitted his company was short on cash when sales of the Baxter and Sawyer robots did not meet the company's expectations. Then, Frank Tobe, the founder of Robo Global, a robotics investment firm, weighed in as a source for the Boston Globe's coverage.
He said the cash flow problems got even worse due to a Chinese deal with shortcomings including unpaid bills. Indeed, Rethink Robotics had its sights set on the Asian market after it opened a Taipei office several years ago.
When speaking about that development, a Rethink Robotics representative mentioned there were expectations that the Sawyer robot would be in particular demand within the Chinese market. The goal was to ship the first batches into China by September 2015.
Competition Was Fierce
Numerous experts in the robotics sector mentioned how Rethink Robotics was an industry leader, particularly for helping businesses get acquainted with bringing collaborative robots — or cobots — into their workplaces. The Baxter and Sawyer robots have long arms, as well as pressure sensors that make them stop moving when coming in contact with people or obstacles.
Something that set those robots apart from equipment that looks purely mechanical was the video screens on the tops that featured a pair of impressively expressive eyes. Analysts say while the offerings from Rethink Robotics made cobots widely accessible, those products spurred other companies to make cobots hurriedly, too.
Universal Robots, which was noted in a press release from that company as the industry leader for cobots, recently launched a promotion that would give the customer who ordered the 25,000th Universal Robots cobot a "gold edition" with a metallic-like color scheme. And, in addition to competing with Universal Robots, Rethink Robotics had other brands to conquer — and in the end, it couldn't.
No Outward Signs of What Was to Come
Rethink Robotics had a 91-person staff when the closure announcement happened. That turn of events means those people will have to find other work. Plus, the company sold its intellectual property and patent portfolio to HAHN Group, a German automation company, in late October.
Interestingly, the still-functional careers page on the Rethink Robotics site indicates the company was actively hiring for numerous positions in North America and Europe. Also, the press releases section of the website does not mention anything about the closure. The last update for that section happened in July 2018 and promoted new global distribution deals.
Even the company's Twitter feed — which they last updated on October 3 — does not mention the shutdown. However, it's arguably a bit eerie that the last piece of content posted by Rethink Robotics on that social media channel was an article titled "For Sale: One Robot in Search of a Job" from an external source.
The piece was about robots that can move like humans, built by a company called Boston Dynamics. Representatives at that company believe their technology is ready for deployment but aren't sure of the primary application that could make the business profitable.
It's too early to tell what will happen with Boston Dynamics, of course. But the unfortunate connection between Rethink Robotics and that article's title is that it's now robot experts who are in search of jobs — at least if they worked at Rethink Robotics.
It's Still Possible to Buy the Sawyer Cobot
If there's one piece of good news associated with this unfortunate event, it's that people can still buy the Sawyer bot, and the equipment will still be produced in the trademark red hue. HAHN Group confirmed it'd be the exclusive distributor for the product. The company also intends to develop Rethink Robotics' technologies further by combining them with advancements associated with HAHN Group.
Not an Indicator of Lost Momentum in the Sector
The outcome for Rethink Robotics demonstrates that even when companies are in a popular sector, they still face challenges that could make it hard to thrive.
As such, the company's closing should not be viewed as a sign of a struggling robotics industry.
*Image by Rethink Robotics via Facebook
The content & opinions in this article are the author's and do not necessarily represent the views of RoboticsTomorrow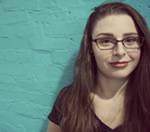 Kayla Mathews - Contributing Author
Matthews is a tech journalist and writer, whose work has appeared on websites such as VentureBeat, The Week, VICE's Motherboard and Inc.com. She is also a senior writer at MakeUseOf and the owner of ProductivityBytes.com.
Other Articles
Efforts are also being made to use robots in ways that prevent injuries caused by lifting heavy things. Here are some fascinating developments that set the tone for what people can soon expect.
This brief coverage of some of the emerging uses of servo motors and drives emphasizes the improvements made possible as these components become increasingly advanced. Such progress should continue over the foreseeable future...
Below, we'll look at piezoelectric and piezoresistive effects. Neither of those is new, but engineers are applying them in creative ways within the field of robotics or through methods that may one day improve robotics.
---
Comments (0)
This post does not have any comments. Be the first to leave a comment below.
---
Post A Comment
You must be logged in before you can post a comment. Login now.
Featured Product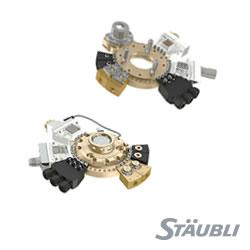 TX2 robots: redefining performance by offering collaborative safety and high performance in a single machine. These pioneering robots can be used in all areas, including sensitive and restrictive environments, thanks to their unique features. Safety functions are easy and inexpensive to implement. They allow a higher level of interactions between robots and human operators, while still guaranteeing protection of your people, production and investment.