Altera has now developed what it claims is the world's first FPGA-based 1080p, 30-frames HD video analytics engine.
Analog CCTV cameras used in video surveillance applications are increasingly being replaced by digital cameras capable of capturing high-definition (HD) images.

At the same time, systems developed with such cameras are being called upon to perform more advanced analytical duties, rather than simpler tasks such as motion detection.
However, according to field-programmable gate array (FPGA) vendor Altera (San Jose, CA, USA), the digital signal processors (DSPs) in use today do not provide enough processing power to allow designers to implement the real time detection of complex events from such HD video.
To address the issue, Altera has now developed what it claims is the world's first FPGA-based 1080p, 30-frames/s HD video analytics engine. The single chip, which includes a Multi-Core Video Analytics Engine (MVE) from Altera's partner Eutecus (Berkeley, CA, USA), provides designers with the processing power necessary to run more advanced HD video analytics software.
To help designers implement their own systems based on the FPGA, Altera has developed a software development kit (SDK). The kit comes with a graphical user interface (GUI) that allows designers to customize event-detection parameters and rules for their specific applications. Eutecus also provides an application programming interface (API) that designers can use to interface with their own video management systems or develop their own custom GUI.
Because the single-chip solution can be integrated into HD Internet Protocol (IP) cameras, it could be used in a variety of intelligent transportation applications to detect accidents, count vehicles, or stopped traffic and vehicles moving in the wrong direction.
Featured Product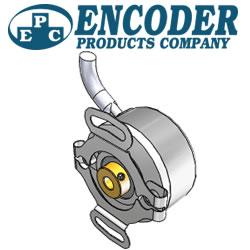 EPC is excited to announce our NEW online 3D Configurator. This new tool makes it even easier to configure EPC's products exactly how you need them for your application. The 3D Configurator interface is intuitive and works in any web browser for both desktop and mobile. It'll only take you a moment to learn your way around the program. Careful, though: it's so fun to play with, you may spend a whole afternoon on it!