Technology Solutions Firm to Enhance and Validate Weapons Platforms and Vehicles
MCLEAN, Va.--For the Navy, the development of unmanned and automated weapon systems ranks as a top priority to sustain the country's littoral missions. To support this need, Alion Science and Technology, a global engineering, R&D, IT and operational solutions company, will provide the Naval Surface Warfare Center, Panama City Division (NSWC PCD), with technology development, integration and evaluation expertise under a $24 million contract.

Alion's NSWC PCD work includes technical engineering to increase unmanned and automated weapon systems capabilities for such tasks as the implementation of unmanned systems payloads on "commercial off the shelf" or existing non-developmental unmanned underwater vehicles (UUVs) with limited modifications. Under the contract, this work can include UUVs, unmanned surface vehicles (USVs), unmanned ground vehicles (UGVs) and unmanned aerial vehicles (UAVs).
"The capabilities and prototype systems produced by Alion will be used by the Navy and other homeland security-focused agencies such as the U.S. Coast Guard, joint services and Department of Homeland Security," said Terri Spoonhour, Group Senior Vice President and Manager of the Distributed Simulation Group. "These technologies comprise configurations operating from several types of weapons platforms and other vehicles such as Navy warships and experimental boats, explosive ordnance disposal operating craft and various other craft as well as shore-based facilities."
The NSWC PCD supports research development test and evaluation for weapon systems development associated with mine warfare, naval special warfare and amphibious/expeditionary maneuver warfare systems, and other littoral missions.
The work was awarded under the Defense Technical Information Center's (DTIC's) Weapon Systems Technology Information Analysis Center (WSTIAC) contract with the period of performance through September 2015.
WSTIAC, operated by Alion, is one of nine DTIC Information Analysis Centers (IACs). The IACs house libraries of information that are focused on specific technology areas, in addition to providing technical expertise in these areas. DTIC is headquartered at Fort Belvoir, VA, and serves the Department of Defense (DoD) by providing access to scientific and technical information for DoD personnel and contractors, including researchers, designers and engineers.
WSTIAC's work is sponsored by the DTIC, ATTN: DTIC-I, 8725 John J. Kingman Rd., Ste. 0944, Fort Belvoir, VA 22060-6218.
About Alion Science and Technology
Alion Science and Technology delivers advanced engineering and technology solutions to strengthen national defense, homeland security, energy generation and the environment. Building on 75 years of R&D experience, Alion combines engineering expertise with operational experience and unique technologies to bring insight to multiple business areas: Naval Architecture & Marine Engineering; Defense Operations; Modeling & Simulation; and Engineering Design & Integration. Based in McLean, Virginia, Alion employee-owners are located at major offices, customer sites and laboratories worldwide. For more information, visit Alion online at www.alionscience.com.
Featured Product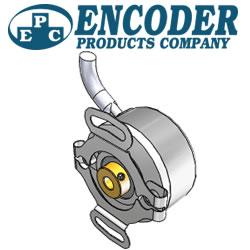 EPC is excited to announce our NEW online 3D Configurator. This new tool makes it even easier to configure EPC's products exactly how you need them for your application. The 3D Configurator interface is intuitive and works in any web browser for both desktop and mobile. It'll only take you a moment to learn your way around the program. Careful, though: it's so fun to play with, you may spend a whole afternoon on it!