Patti Engineering supported six teams in 2013 competition, one of which earned second place overall.
Auburn Hills, MI May 23, 2013

Patti Engineering, Inc., a leader in control systems integration, today announced the results of teams it supported in the 2013 FIRST Robotics Competition (FRC). The annual competition brings together thousands of bright young individuals to compete in teams. Professional engineers donate their time and expertise to help teams as they are challenged to think, create and inspire as they design, build and program robots.
Patti Engineering supported six teams from Lake Orion, Oxford, Notre Dame Prep, Goodrich and Royal Oak schools. The Notre Dame Prep Killer Bees team performed extremely well and earned their way to the Einstein Championship Final Competition in St. Louis. While they did not win, they did achieve one of the best finishes in school history as a championship finalist with a record of 7-1.
The other teams also delivered impressive results in their respective divisions. The Oxford TORC team finished with a 5-3 record, ranking #29. The Goodrich More Martians record was 3-5 and they ranked #60.
"Patti Engineering is very proud of our teams this year. Our history within the robotics industry and our passion for it keeps us coming back as sponsors and volunteers to the FIRST Robotics Competition every year," said Ken Kutchek, vice president of operations at Patti Engineering.
Founded in 1989, FIRST promotes youth interest in science and technology. Its mission is to inspire and grow younger generations into science and technology leaders through engaging them in exciting mentor-based programs to build science, engineering and technology skills.
About Patti Engineering, Inc.
Patti Engineering, Inc. is a CSIA Certified control systems integration company offering high-caliber engineering and software development services. Patti Engineering's technical expertise in electrical control and information systems provides turnkey control systems integration for design/build, upgrade/retrofit and asset/energy management projects. Industrial automation, production intelligence and shop floor IT solutions services include: project management, electrical engineering, hardware design, hardware procurement, software development, installation, calibration, start-up testing, verification, documentation, training and warranty support. Customer satisfaction and project success earned the company Control Engineering Magazine's 2013 System Integrator of the Year. For more information, visit http://www.pattieng.com.
Featured Product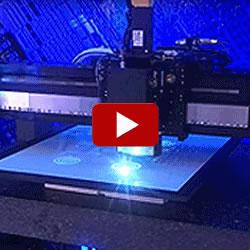 Hexapod micro-motion robots are based on very flexible concept that can easily solve complex motion and alignment problems in fields including Optics, Photonics, Precision Automation, Automotive, and Medical Engineering.