Aerospace and defense manufacturing professionals are invited to join industry leaders at AeroDef Manufacturing, February 25-27, 2014 at the Long Beach (Calif.) Convention Center. AeroDef convenes the industry to find solutions to its most complex challenges.
Dearborn, MI August 29, 2013

Registration is open for AeroDef Manufacturing Summit and Exposition, which takes place on February 25-27, 2014 at the Long Beach (Calif.) Convention Center. Attendees can expect to hear top industry insiders give their take on issues vital to the future of aerospace and defense manufacturing during keynote addresses and panel discussions, according to SME.
AeroDef will feature dozens of technical sessions, interactive learning opportunities, keynote speakers and panel discussions over the course of three days. Panel discussion topics include cybersecurity vulnerabilities in the aerospace and defense manufacturing supply chain, with a focus on current and emerging solutions. Another panel, and complementary learning opportunities, will explore the current state and transformational potential of 3D technologies like additive manufacturing, 3D printing, modeling and simulation and design engineering.
Keynote addresses and panels, and entry to the exposition floor, are complimentary to attendees who register in advance of AeroDef Manufacturing at http://www.aerodefevent.com. Keynotes take place in The Deck, a central part of the exposition floor designed to reflect the collaborative nature of AeroDef.
AeroDef is produced in partnership with leading OEMs to bring together the supply chain in order to find integrated solutions to complex manufacturing challenges. Executive committee members include senior manufacturing professionals from Bell Helicopter/Textron, Boeing, EADS, Lockheed Martin, National Center for Defense Manufacturing and Machining, Northrop Grumman and Raytheon.
The exposition floor is arranged by technology zones: composites, metals & advanced materials; contract manufacturing services; digital & additive manufacturing; finishing & coatings: extreme environments & survivability; integrated assembly & robotics; precision machining & tooling; and quality, measurement & inspection.
Join our Twitter group @AeroDefMfg and our LinkedIn group to learn details about AeroDef as they unfold, including keynote speakers, panelists and sponsorship opportunities for exhibitors.
Featured Product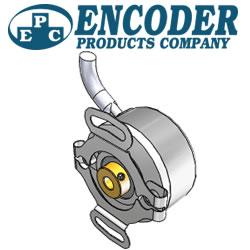 EPC is excited to announce our NEW online 3D Configurator. This new tool makes it even easier to configure EPC's products exactly how you need them for your application. The 3D Configurator interface is intuitive and works in any web browser for both desktop and mobile. It'll only take you a moment to learn your way around the program. Careful, though: it's so fun to play with, you may spend a whole afternoon on it!