Barrett Technology opens 2014 in its newly completed facility.
NEWTON, MA, USA -- January 7, 2014

Barrett's new location provides its engineering, R&D, and manufacturing operations with a custom designed space set up for efficiency and growth.
The historic renovated brick-and-timber building with beautiful architecture, high ceilings, and natural sky-lighting, makes a fitting and handsome space for Barrett's exceptional team.
The echoes of steam, pulleys, clashing gears, and the gritty environment of past industrial automation offer a perfect contrast to the sophistication, elegance, and silent operation of Barrett's advanced line of robotic systems and technology.
Barrett's proprietary zero-backlash, naturally backdrivable, silent gearless drive system
Barrett's robotic systems adjusting to their new home..
The new address is:
Barrett Technology
73 Chapel Street
Newton, MA, USA 02458
For more information, contact Laurie Vanelli at lv@barrett.com
Featured Product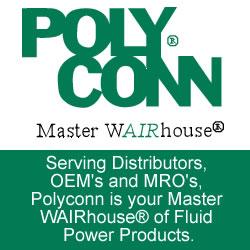 We can produce pneumatic hose and other pneumatic products to match your exact specifications. Our proficient engineering and quality management, coupled with outstanding customer service means Polyconn delivers high quality pneumatic components at competitive prices. Place your order or contact Polyconn for more information on our pneumatic hoses, pneumatic manifolds, Duratec® Pipe or any of our other top quality pneumatic products and components.