San Francisco, CA, PI (Physik Instrumente) LP just introduced a new generation of economical, miniaturized positioning stages with piezo-inertial motor drives at this year's SPIE Photonics West conference. Linear and rotation stages are availablein open and closed loop designs.
San Francisco, CA. February 18, 2014

Small, Self-Locking, Low Power, Nanometer Resolution
The new LPS-22 series of economical mini positioning stages are driven by a compact piezo inertia motor. They are offered with travel ranges of ¼ inch, ½ inch and 1 inch. Featuring dimensions as small as 22x22x10mm, the LPS-22 is one of the smallest precision linear stages currently available on the market.
Open-loop and encoder equipped versions are available enabling resolution down to 1 nm. The optimized piezo motor drive allows for push/pull forces to 3N (1/2 pound) and velocity to 10 mm/sec. The new linear stages can be combined to XY units and rotation can be added in form of the new RPS rotation stages. These ultra-low profile rotators available with diameters of 14, 22 and 32 mm and feature a profile height as low as 7mm. No adapter plates are required for mounting.
More Information on PI Miniature Positioning Systems: http://www.pi-usa.us/products/Piezo_Motors_Stages/Linear-Motor-Precision-Positioning.php#LPS45?onl_prw
Applications
Optics alignment & assembly, photonics, microscopy, beam-line instrumentation, medical engineering and bio-technology
Why PIShift Piezo Inertia Motors?
The integrated PIShift type piezo ceramic inertia motors provide several advantages over classical motor drives: smaller, lower energy consumption, nanometer resolution and self-locking, i.e. at the end of each move, the stage locks its platform into place with no drift and no current draw. This provides better stability and removes the need for a motor brake.
Options, Drive Electronics
The stages are available in open-loop versions and with direct encoders for closed-loop operation. Vacuum and non-magnetic designs are also available. Several drive options from OEM driver boards to closed-loop servo controllers with USB interface are offered. Custom designs are also available.
Keywords: Precision Linear Stage, Rotary Stage, Piezo Motor, Closed-Loop Positioning Stage, Nano-Positioning
About PI
PI is a leading manufacturer of precision motion control equipment, piezo systems, piezo motors and actuators for photonics, bio-nanotechnology, medical engineering & semiconductor applications. PI has been developing and manufacturing standard & custom precision products with piezoceramic and electromagnetic drives for 4 decades. The company has been ISO 9001 certified since 1994 and provides innovative, high-quality solutions for OEM and research. PI is present worldwide with eight subsidiaries, R&D / engineering on 3 continents and total staff of 750+
Featured Product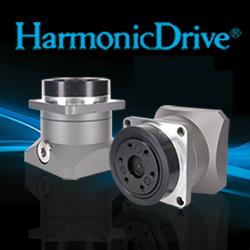 Harmonic Drive LLC, a leader in high precision motion control introduces new lightweight versions of select gearhead products. The new gearheads are ideal for designs where weight is a critical factor. Building on the success of Harmonic Drive LLCs current gear units, new lightweight versions were the next logical evolution of the CS/ SH product lines. With weight reductions of 20-30% without any reduction in torque ratings, the Lightweight (LW) gear units provide exceptional torque density.