The Interactive Timeline of Industrial Cameras outlines key persons and events in the history of the machine vision camera revolution and allows users to submit facts to expand the timeline.
Deer Park, NY February 27, 2014

Emerging from a need to observe, measure, and record what is seen, the industrial camera and machine vision industry continues to revolutionize the science of imaging and automation. Having been there for the birth of the vision industry as we understand it today, leading machine vision and industrial camera distributor Phase 1 Technology Corp. has developed an interactive timeline encapsulating the history of the industrial camera.
"We developed the historical timeline to give perspective to the growth and importance of the vision industry, and the industrial camera in particular," said Rusty Ponce de Leon, President of Phase 1 Technology Corp. "The vision industry, as it is referred to today, given its expanded uses beyond traditional machine vision applications, continues to grow, helping more and more industries. We've been around since the beginning, when there were only a small handful of industrial camera manufacturers and a few technologies to choose from. Now, with the acceleration of technological advances, industrial cameras and machine vision systems are capable of things that no one could have imagined thirty years ago. It's an exciting time for the vision industry."
Starting with Aristotle, whose observation of a partial solar eclipse uncovers an optical phenomenon that eventually leads to the development of the camera, the timeline spans more than 2,000 years of history, ending with advancements in robotics in 2014.
"We wanted it to be fun for people to learn about key individuals and events that shaped our industry," said Ponce de Leon. "This is just a beginning and we invite people to submit facts to be included that we may have overlooked. I have to say that we are very proud to be part of such an important and exciting industry. The timeline is our way of sharing our passion with others and inviting them to join us."
To visit the Interactive Timeline of Industrial Cameras, go to http://www.phase1tech.com/timeline/. For more information about Phase 1 Technology Corp., its vision products, and solutions, visit http://www.phase1tech.com or call 1-800-747-8651.
About Phase 1 Technology Corp.
Phase 1 Technology Corp. is one of the vision industry's leading and oldest premiere distributors of machine vision and industrial cameras, cables, filters, frame grabbers, lenses, lighting, software, and integrated solutions. Established in 1986, Phase 1 Technology Corp. has been serving the world's leading OEMs, laboratories, end-users, universities, government, and military since the dawn of the vision industry. Founder & President, Rusty Ponce de Leon, continues to lead the company's growth. Visit http://www.phase1tech.com or call 1-800-747-8651 for information about products and solutions.
Featured Product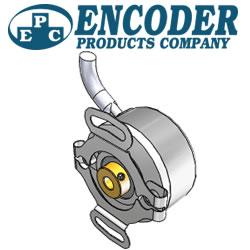 EPC is excited to announce our NEW online 3D Configurator. This new tool makes it even easier to configure EPC's products exactly how you need them for your application. The 3D Configurator interface is intuitive and works in any web browser for both desktop and mobile. It'll only take you a moment to learn your way around the program. Careful, though: it's so fun to play with, you may spend a whole afternoon on it!