A complimentary report discusses financial considerations and clinical outcomes for soft tissue robotic-assisted surgeries
DALLAS--MD Buyline released a complimentary report aimed at highlighting the financial and clinical considerations of investing in soft tissue robotics, including a detailed discussion on emerging vendors and technologies.

From the report, healthcare providers and financial leaders can learn economic considerations, such as the cost of ownership, for current and future robotic technology. Also, MD Buyline weighs increased surgical costs with reduced length of stay (LOS) benefits for robotic-assisted soft tissue surgery. Additionally, through MD Buyline's financial calculators (available to MD Buyline members), the report provides a detailed break-even analysis for four scenarios of current and next generation soft tissue robotic systems, examining how purchase prices, reimbursement rates, consumables costs and other variables effect the financial outcome of each investment.
"Soft tissue robotic-assisted surgery is a rapidly growing field, spurred by continually evolving technology and its use in a wide variety of surgical settings. Currently the cost of robotic systems can be prohibitory for providers who cannot meet the utilization requirement for positive margins, although MD Buyline expects costs will go down as more competitors offering distinct technologies enter the market, making adoption easier from a financial perspective. Additionally, cost savings seen as a result of decreased blood loss and LOS will benefit both providers and patients," said James Laskaris, co-author of the report and emerging technology analyst at MD Buyline.
The report also discusses clinical outcomes for urology and gynecology since radical prostatectomy and laparoscopic hysterectomy procedures are the most prevalent uses of robotics in soft tissue surgery.
"Clinical evidence is still evolving, but shows early promise, especially in oncology applications where positive margins are an issue and improved surgical outcomes could lead to a decreased need for future therapies. However additional prospective studies that include well-defined clinical and long-term survival outcomes need to be conducted," said Katie Regan, co-author of the report and clinical publication manager at MD Buyline.
The report also covers vendors that are developing the next generation of soft tissue robotics.
*SOFAR TELELAP Alf-X
*Titan Medical SPORT™ (Single Port Orifice Robotic Technology) Surgical System
*Raven Project: Raven II and Raven IIII (an open-source project and collaborative effort among several universities)
*ARAKNE (Array of Robots Augmenting the Kinematics of Endoluminal Surgery) Project
*Medrobotics Corporation (formerly Cardiorobotics, Inc.) Flex System
*AVRA Surgical Robotics System (ASRS)
Download a complimentary copy of "Soft Tissue Robotics - The Next Generation."
About MD Buyline
Healthcare providers recognize MD Buyline as the leading provider of evidence-based information and research. By creating transparency and fostering consultative relationships, MD Buyline has partnered with providers for more than three decades to identify cost reduction opportunities for purchased services, consumables, capital and IT. Providers rely on MD Buyline's data and clinical analysts for financial and clinical insight to reach long- and short-term goals. For more information, please visit www.mdbuyline.com, and follow MD Buyline on Twitter, @MDBuyline.
Featured Product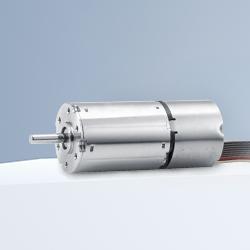 MICROMO launches the new MC3/MCS motion control family. The new high performance, intelligent controllers are optimized for use with FAULHABER motors, offer electronics for simple operation with state-of-the-art interfaces for multi-axis applications, and provide a motion control system solution with the most compact integration into industrial grade housing.