Total of 5,500 visitors at LASYS 2014 in Stuttgart – higher percentage of industrial visitors – high investment intent - more exhibitors from abroad
The fourth edition of LASYS, the International Trade Fair for Laser Material Processing, ended after three action-packed days with a rise of 4 percent in the number of visitors. Around 5,500 trade visitors from Germany and abroad came to Stuttgart to see innovations, advance developments and trends in laser material processing. A pleasing development was the number of visitors from various user industries: the percentage rose from 76 to a solid 82 percent. This helps LASYS Underline its claim to being the users' trade fair for the industry.UAlmost every third visitor came from the mechanical engineering sector, 17 percent from motor vehicle construction followed by the optical industry, plant and apparatus construction and the metal working and processing industry. "LASYS has therefore succeeded in further establishing itself as a key sector meeting place for the user industry," states Thomas Walter, Director of the Industrial Solutions Division at Messe Stuttgart.

The catchment area for visitors again expanded: 38 percent were prepared to travel more than 300 kilometres to attend. Almost every fourth visitor came from abroad from a total of 38 countries (2012: 31). Gerhard Hein, Managing Director of the VDMA Working Group Lasers and Laser Systems for Metal Processing, sponsors of LASYS, observed in talks with his members: "LASYS paves the way to stand out successfully on the trade fair market. The dimension of the event and the very concrete production-related topics permit in-depth talks at specialist level concerning specific needs and new applications. The number of promising leads per company is way above average. This time, nearly every company was able to profit from this!"
The international origin of the exhibitors also increased. Of the 187 exhibitors at LASYS 2014 (2012: 178) 34 percent came from abroad (2012: 28). They travelled from 19 countries, primarily from Europe, but also from China, India, Russia, Turkey and the USA. They brought with them innovations and advance developments in machinery, processes and services for laser material processing, including laser-specific machine subsystems.
Exhibitors were also pleased with the same high quality of visitors. 90 percent of visitors responded they were involved in decisions concerning investment and procurement in their companies. Purchase intents again rose: 77 percent - more than three quarters - intend to invest and almost every second visitor envisaged making an investment within the next six months. This indicates that the economic situation is currently very positive.
Primarily, visitors were interested in laser production systems for surface technology, bonding technology, marking and labelling technology and other processes. "We are very pleased with the way the trade fair went, in particular with the quality of enquires," said Dietmar Wagner, Managing Director of Jenoptik Automation Systems in Jena, commenting about LASYS 2014. "Many visitors brought along their products and approached us with highly specific solution enquiries. As a result we are expecting good business after the event." Another interesting factor was that many visitors used the location of the fairgrounds at the airport to arrive by plane, for example from the Netherlands and Spain."
Visitors were highly satisfied with the presentations made by exhibitors. An impressive 97 percent said they would further recommend LASYS and 92 percent announced they were planning to return to LASYS in 2016. "These high figures prove that the products and services on offer at LASYS cater precisely for visitor needs," says Meike Mayer, Project Manager of LASYS, delightedly.
LASYS 2016 will take place from 31.05. to 02.06.2016, again congruent with the automotive trade fairs, O&S and parts2clean.
Featured Product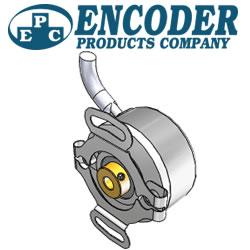 EPC is excited to announce our NEW online 3D Configurator. This new tool makes it even easier to configure EPC's products exactly how you need them for your application. The 3D Configurator interface is intuitive and works in any web browser for both desktop and mobile. It'll only take you a moment to learn your way around the program. Careful, though: it's so fun to play with, you may spend a whole afternoon on it!