Brooklyn-based Solidoodle permanently reduces prices on current 3D printer models and upgrades previous 2nd Generation and 3rd Generation printers with new all-metal extruder.
Brooklyn, NY, July 18, 2014 -- Brooklyn-based Solidoodle announces some of the lowest prices ever on 3D printers currently available on the market with its line of printers now starting at just $399 and its premium 4th Generation 3D printer reduced by $300 to $699. Solidoodle will also begin shipping its 2nd Generation and 3rd Generation models with the Solidoodle all-metal extruder, previously only available on its 4th Generation 3D printer.

New Pricing:
2nd Generation Base $399 (previously $499)
2nd Generation Pro $499 (previously $599)
3rd Generation $599 (previously $699)
4th Generation $699 (previously $999)
"We established ourselves as the value-leader in 3D printers with a $499 product in 2012. Providing affordable options is just part of the equation, but its a very important factor to broadening the consumer market," says Solidoodle CEO Sam Cervantes."Being able to maintain our $499 price point on our base model to date just goes to show how far ahead of the market weve been since we got started. Now, we have several major projects in the works that will be announced very soon. In the meantime, product upgrades on previous generation printers to make them even easier to use and price changes across the board will boost the value proposition on our current offering, with all products shipping within a week."
New pricing is now available through Solidoodle.com. The Solidoodle all-metal extruder, now standard on all 3D printer models, provides users with a more durable printing mechanism that is easier to maintain and allows them to quickly change filament colors mid print.
About Solidoodle
Solidoodle, founded in 2011 by aerospace engineer and 3D printing industry-veteran Sam Cervantes, builds accessible desktop 3D printers for the consumer market. Regularly in the news, with coverage from media outlets such as Fox Business, CNN, Bloomberg TV, Engadget, and TechCrunch, Solidoodle has made a name for itself as a value-leader in the 3D printer space. Built in Brooklyn, New York, more than 10,000 Solidoodle 3D printers have sold to customers around the world. For more information about Solidoodle, please visit Solidoodle.com.
Featured Product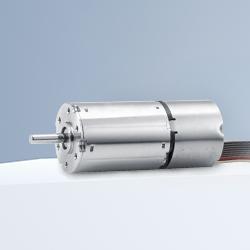 FAULHABER MICROMO launches the new MC3/MCS motion control family. The new high performance, intelligent controllers are optimized for use with FAULHABER motors, offer electronics for simple operation with state-of-the-art interfaces for multi-axis applications, and provide a motion control system solution with the most compact integration into industrial grade housing.