Visit www.inside3dprinting.com/santa-clara for further information
Inside 3D Printing Conference and Expo is returning to Northern California next week, and theyve just announced that Jeff Kowalski, Senior Vice President and Chief Technology Officer at Autodesk, will be featuring Autodesks latest 3D printing and design software during the event on October 21-23, 2014 in Santa Clara.

Kowalski will also discuss his predictions about the future of how things are made with an emphasis on how widespread access to 3D design and fabrication technology is disrupting industries of all kinds.
The event will cover a wide range of 3D subjects including tracks focusing on aerospace, architecture, art, business and investment, education, fashion, food, law and intellectual property, medical, maker, manufacturing, software, and technical aspects of 3D printing.
Ticket prices will increase on site, so attendees are encouraged to register before October 21 for the best rate. Group discounts are available for 2+ attendees from the same organization.
Keynote addresses have been confirmed by:
*Chris Anderson, CEO of 3D Robotics and Founder of DIY Drones
*Keith Murphy, Chairman and CEO of Organovo
*Jeff Kowalski, Senior Vice President, Chief Technology Officer, Autodesk
*Terry Wohlers, Founder, Principal Consultant and President, Wohlers Associates, Inc.
With such a wide range of tracks and topics relating to 3D printing, you wont want to miss this exciting event!
Interested in attending? Get 10% OFF Gold and Silver Passports with code ROBO. Register today!
Featured Product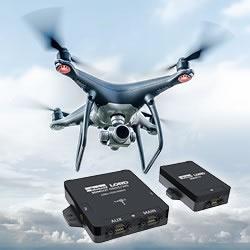 LORD Sensing, Microstrain manufactures the smallest and lightest industrial-grade inertial sensors available that are used in advanced manufacturing, off-highway vehicles, commercial and military manned and unmanned vehicles, and civil structures. Products come temperature compensated using a proprietary calibration process and include inclinometers, vertical reference units, IMUs, AHRS and INS/GPS for navigation, stabilization, mobile mapping, terrain compensation and more. Contact LORD for additional custom designed solutions.