Removes communication barriers between ECAD/MCAD designers with new collaboration tools and data integration
Phoenix, AZ - February 9, 2015 Altium Limited, a global leader in Electronic Design Automation, Native 3D PCB design systems (Altium Designer, CircuitStudio, CircuitMaker), ECAD design data management (Altium Vault) and embedded software development (TASKING), today announced PCBWorks, a new PCB design tool created to enhance workflow collaboration between electrical and mechanical designers. Created in direct response to the divide between electrical and mechanical workflows, PCBWorks provides a powerful set of collaboration tools to integrate design data with the industry-leading mechanical design software, SolidWorks.

"Collaboration issues between ECAD and MCAD workflows have always been a thorn in the side of engineering teams," said Jason Hingston, CTO at Altium. "PCBWorks dramatically shifts the landscape of how electronic and mechanical engineers work together, making the design process virtually seamless between ECAD and MCAD teams."
At the core of PCBWorks is a set of powerful schematic capture and PCB layout tools along with an easy-to-use interface that works in tandem with existing mechanical workflows in SolidWorks. Design data between components and mechanical enclosures are linked seamlessly between electrical and mechanical workflows, with the world's first-ever managed Engineering Change Orders (ECO) process delivering changes in design data from SolidWorks to PCBWorks using native SolidWorks files.
PCBWorks empowers mechanical designers with the ability to manage design changes in an existing workflow environment in SolidWorks. This added functionality allows design teams to change component placement, board shapes, and mounting holes of PCBs in SolidWorks without interrupting existing mechanical workflows. Answering an often-heard demand from mechanical engineers, board assemblies from PCBWorks can also be opened in SolidWorks with included copper information for deeper analysis and simulation options.
Designed to help bridge the ECAD/MCAD divide, PCBWorks provides a new method of native collaboration between electrical and mechanical design teams that have commonly been plagued by communication and file compatibility issues. With PCBWorks, two distinct workflow and engineering mindsets are being brought together to work in parallel for a new model of true design collaboration.
Availability
PCBWorks is showcased at SolidWorks World 2015 in Phoenix, AZ, from February 8-11 and will be available for purchase from a number of certified SolidWorks resellers. More reseller options for expanded market availability are being added as development continues.
Visit www.pcbworks.com for information on the latest development updates and purchasing options through local resellers.
ABOUT ALTIUM
Altium Limited (ASX: ALU) is an Australian multinational software corporation that focuses on electronics design systems for 3D PCB design and embedded system development. Altium products are found everywhere from world leading electronic design teams to the grassroots electronic design community.
With a unique range of technologies Altium helps organisations and design communities to innovate, collaborate and create connected products while remaining on-time and on-budget. Products provided are Altium Designer, Altium Vault, CircuitStudio, CircuitMaker and the TASKING range of embedded software compilers.
Founded in 1985, Altium has offices worldwide, with US locations in San Diego and Boston, European locations in Karlsruhe, Amersfoort, Kiev and Zug and Asia-Pacific locations in Shanghai, Tokyo and Sydney. For more information, visit www.altium.com. You can also follow and engage with Altium via Facebook, Twitter and YouTube.
Featured Product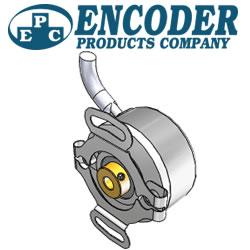 EPC is excited to announce our NEW online 3D Configurator. This new tool makes it even easier to configure EPC's products exactly how you need them for your application. The 3D Configurator interface is intuitive and works in any web browser for both desktop and mobile. It'll only take you a moment to learn your way around the program. Careful, though: it's so fun to play with, you may spend a whole afternoon on it!