Traverse Legal, PLC has recently launched its new website regarding Section 333 Exemptions and the use of drones (UAS/UAV) for commercial use under FAA regulations.
Traverse City, MI July 23, 2015

Traverse Legal, PLC has recently launched its new website http://www.dronelaw.pro. The website aims to convey essential information regarding FAA Regulations on the operation of drones (UAS/UAV).
DroneLaw.Pro is staffed by legal experts of the drone industry offering assistance in the filing and compliance of the Section 333 Petition exemptions for the commercial use of UAS/UAV/Drones. The new website offers vast amounts of information regarding Federal and State Drone Laws, filing a Section 333 Petition and other Federal Aviation Administration resources regarding drones.
With the FAA granting Section 333 Petition Exemptions on a strict discretionary basis, DroneLaw.Pros objective is to be the leader in legal matters regarding Section 333 Petitions Exemptions and to assist individuals and companies with acquiring a Section 333 Permit, maintaining compliance under the Section 333 Permit and all other FAA regulations for UAS/drones. They understand all legal aspects of the unmanned aircraft systems/drones including the technology, engineering, electrical systems, navigation technology, hardware and software systems of drones and the FAA laws surrounding UAS/UAVs.
Featured Product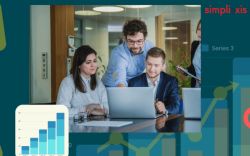 Challenges on the loading dock are characteristic of greater pressures from the rise of e-commerce. Loading and unloading freight from trailers, trucks and shipping containers are arduous, repetitive tasks plagued by high turnover. Even with regularly available staff, manually unloading freight and the constant lifting and twisting results in fatigue and inconsistent, declining productivity. Robotics capable of fully automating unloading tasks bring a new paradigm to the dock. High performance and flexibility push unloading from a labor-heavy, manual chore to an automated, refined process. High-performing DC workers can take more desirable positions, with relief from unpleasant work conditions. Management gets to replace uncertainty and staffing challenges with a reliable, automated process, with data to fuel continuous improvement.