Partnership to support non-profit's ongoing initiative to spark interest in science, technology, engineering and math fields
ATLANTA, Aug. 27, 2015 -- As thousands of kids across the nation start the new school year, more youth will have an opportunity to learn hands-on about 3D printing technology during the after-school hours thanks to a new partnership between Polar 3D and Boys & Girls Clubs of America (BGCA).

Polar 3D, which launched its 3D printer at the Consumer Electronics Show in 2015, will donate 3D printers to Boys & Girls Clubs around the country to help drive BGCA's overall science, technology, engineering and math (STEM) and innovation strategy. Polar 3D will build 3D printing labs in Clubs to support innovation, engagement and ignite passions in kids and teens. In addition to the installation of the 3D printing labs, Polar 3D will also create a hands-on guide to help Club staff effectively instruct youth on the use of the printers and the Polar Cloud, an online social platform that promotes collaboration and sharing in the 3D printing community. The first three 3D printing labs will be at Boys & Girls Clubs of Greater Washington (D.C.), Boys & Girls Clubs of Greater Cincinnati and Boys & Girls Clubs of Metro Portland (Oregon).
Polar 3D's partnership with BGCA supports the company's effort to inspire young minds to think like entrepreneurs by introducing and expanding the use of 3D printers.
"There is a vast opportunity gap for underrepresented kids and teens in the critical areas of science, technology, engineering and math," said Kimberly Boyd, national vice president of Program, Training & Youth Development Services at BGCA. "Thanks to partners like Polar 3D, we are able to provide fun, hands-on learning experiences that develop important innovation and problem solving skills and set our youth on the path to great futures."
The brainchild of co-founders William Steele and Ed Estes, a former Microsoft executive and a former software company owner, respectively, Polar 3D was founded in September 2013. "We built this printer and its supportive Polar Cloud social platform not to change how entrepreneurs think, but rather to inspire students to think like entrepreneurs. We want students to go to the Cloud to see what they can do," says Steele. "Just imagine classrooms where students can bring objects out of the computer screen and into their own hands then refine their designs all while gaining a better understanding of the creation process," says Estes.
"We are so proud to be partnering with BGCA and this is just the beginning," says Greg LaLonde, CEO of Polar 3D. "We want all the Clubs and all their members to have the opportunity to access and experience 3D printing. With the continued support of BGCA, the Polar 3D community and our corporate sponsors, we can make that happen."
About Boys & Girls Clubs of America
For more than 100 years, Boys & Girls Clubs of America (GreatFutures.org) has enabled young people most in need to achieve great futures as productive, caring, responsible citizens. Today, more than 4,100 Clubs serve nearly 4 million young people annually through Club membership and community outreach. Clubs are located in cities, towns, public housing and on Native lands throughout the country, and serve military families in BGCA-affiliated Youth Centers on U.S. military installations worldwide. They provide a safe place, caring adult mentors, fun, friendship, and high-impact youth development programs on a daily basis during critical non-school hours. Priority programs emphasize academic success, good character and citizenship, and healthy lifestyles. In a Harris Survey of alumni, 57 percent said the Club saved their lives. National headquarters are located in Atlanta. Learn more at http://www.bgca.org/facebook and http://bgca.org/twitter.
About Polar 3D
Polar3D focuses exclusively on the education market and is committed to delivering the leading 3D printing ecosystem that will help educators teach, students learn and entrepreneurs flourish. Polar 3D manufactures and sells the only commercially available polar coordinated 3D printer. It is the most reliable, easiest to use personal 3D printer on market. In addition, the Polar Cloud is a free, online social and learning network that provides all members the ability to create, access and share content while managing and controlling printers in a secure, online environment. Polar 3D's Mission is to introduce and expand 3D printing in education to inspire students to think like entrepreneurs. Join the Polar 3D Community today! Learn more at www.polar3d.com or Twitter Facebook Instagram YouTube
Featured Product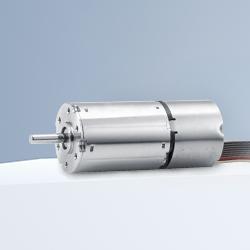 MICROMO launches the new MC3/MCS motion control family. The new high performance, intelligent controllers are optimized for use with FAULHABER motors, offer electronics for simple operation with state-of-the-art interfaces for multi-axis applications, and provide a motion control system solution with the most compact integration into industrial grade housing.