2015 Global Plastics Summit (GPS), scheduled for Oct. 28-30, 2015, in Chicago
WASHINGTON — SPI: The Plastics Industry Trade Association and IHS Chemical, the leading global source of critical information and insight, announced today that Skylar Tibbits, a research scientist in the Massachusetts Institute of Technology (MIT) Department of Architecture and director of MITs Self-Assembly Lab, will serve as the innovation keynote speaker for the upcoming 2015 Global Plastics Summit (GPS), scheduled for Oct. 28-30, 2015, in Chicago. Tibbits presentation is scheduled from 8:05-8:45 a.m., Friday, Oct. 30.

Titled "Next Generation Beyond: Glimpse into the Future. The Next Generation of Plastics," Tibbits presentation will highlight his groundbreaking work on "4D printing" and the role the plastics industry is poised to play in the development of this new technology. His presentation will inspire GPS attendees to think about new technology and its potential benefits for their business and products. So called 4D printing is an emerging technology that will enable manufacturers to print objects that reshape or self-assemble over time.
"The history of plastics as a versatile material of choice bears the imprint of several important visionaries who have pushed the industry into new and exciting places while relying on plastics to solve some of the worlds most intransigent problems," said William R. Carteaux, SPI President and CEO. "Skylar is a visionary who possesses the intelligence, perspective and creativity necessary to push the plastics industry into a new era of innovation and applications. We could not be more thrilled to welcome him to GPS and are certain our attendees will feel the same after hearing his presentation."
"Skylar will present his impressive vision of a world in which plastic products and materials can self-assemble and transform themselves, but hell also inspire GPS attendees to think about the potential of the technology, and how they can innovate to help solve problems from healthcare to aging infrastructure at home and abroad," said Nick Vafiadis, Senior Director, global polyolefins and plastics at IHS Chemical. "Skylars presentation and Q&A will be a must-see for all forward-thinking executives in the plastics industry."
A TED fellow and winner of the 2013 Architectural League Prize, the Next Idea Award at Ars Electronica 2013 and the Visionary Innovation Award at the Manufacturing Leadership Summit, Tibbits is the director of MITs Self-Assembly Lab, which focuses on self-assembly and programmable material technologies for novel manufacturing, products and construction processes. Previously he has worked at a number of renowned design offices including Zaha Hadid Architects, Asymptote Architecture and Point b Design. He has designed and built large-scale installations at galleries around the world, has been published extensively in outlets such as the New York Times, Wired, Nature, Fast Company, various peer-reviewed journals and books.
GPS 2015 will be hosted at the Radisson Blu Aqua Hotel in Chicago, where a hotel room block has been exclusively reserved for GPS 2015 attendees. The event will open on the morning of Oct. 29, and continue until the afternoon of Oct. 30.
Featured Product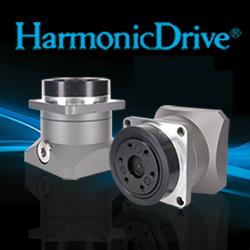 Harmonic Drive LLC, a leader in high precision motion control introduces new lightweight versions of select gearhead products. The new gearheads are ideal for designs where weight is a critical factor. Building on the success of Harmonic Drive LLCs current gear units, new lightweight versions were the next logical evolution of the CS/ SH product lines. With weight reductions of 20-30% without any reduction in torque ratings, the Lightweight (LW) gear units provide exceptional torque density.