Hi-Rel industries shift to jackscrew fixings for ultimate connection security
SALEM, N.H.--(BUSINESS WIRE)--Harwin, the leading hi-rel connector and SMT board hardware manufacturer, has announced that several industries - satellites, robotics, motor sport - are now preferring to specify the companys 2mm pitch Datamate family of high reliability connectors with jackscrews, rather than latches or other fixing mechanisms, to ensure secure connection. As well as guaranteeing connector retention and signal integrity, the J-Tek jackscrew fixing is also being used to connect PCBs together in innovative configurations where space is at a premium.

Comments Scott Flower, Harwins Global Product Manager for High Reliability Connectors: "As electronics becomes pervasive in harsh environments where high levels of shock and vibration are experienced, customers are demanding fixing solutions that provide the highest confidence levels. Autosport teams, for example, that used to use plastic latches are now moving over to jackscrews for added security. Robotics is another example where repeated mating can lead to the latch wearing, so jackscrews are now commonly preferred."
Satellites, especially miniature CubeSats, are relying on jackscrews not only to ensure that the connection survives harsh operation conditions, but also to save space. Flower: "One Datamate customer is using the jackscews to connect four boards in a box section. The boards then become self-supporting and the use of space - always a concern in satellite design - is maximised."
Harwin recommends that users torque Datamate jackscrews to 21 +/- 2 Ncm. This ensures that devices meet EIA specifications for vibration severity. Jackscrews are available with all Harwins Datamate and Mix-Tek (mixed signal, power and coax) connectors.
About Harwin
Harwin is a manufacturer of standard interconnect components with an enviable reputation for high quality and exceptional customer service. Harwin has been successfully manufacturing electronic components for more than 60 years. Harwins sales and service extend worldwide via offices and manufacturing facilities in the USA, UK, Germany, France, Singapore and a worldwide distribution network. Products include: High Reliability devices; RFI & PCB Hardware; and an extensive range of industry standard interconnection solutions. The company operates a continuous product development program.
Featured Product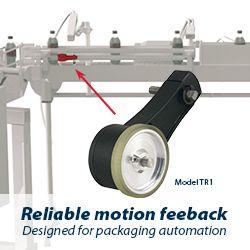 EPC is excited to announce our NEW online 3D Configurator. This new tool makes it even easier to configure EPC's products exactly how you need them for your application. The 3D Configurator interface is intuitive and works in any web browser for both desktop and mobile. It'll only take you a moment to learn your way around the program. Careful, though: it's so fun to play with, you may spend a whole afternoon on it!