Agricultural Drones Market Size, Industry Analysis Report, Regional Outlook, Application Development, Price Trend, Competitive Market Share & Forecast, 2016 - 2023
Agricultural drones market size was valued over USD 135 million in 2015 and is anticipated to achieve over USD 555 million at a CAGR of 21% from 2016 to 2023. The potential benefits associated with these machines include improve yields and save water. In addition, drones may even assist the government to manage farming more effectively and efficiently by monitoring the usage of pesticides.

U.S. agricultural drones market share accounted for around 22% in 2015 and is anticipated to reach USD 250 million over the forecast period. Unmanned Aerial Vehicle (UAV) detects specific light wavelength related with walnut blight disease, allocating pest managers or farmers in order to counter the issue which in turn reduces crop damage as well as improves productivity. UAVs are easy to fly, with a hand-held, video game-like controller. It captures videos and pictures of fields, livestock operations and orchards with high resolution. Asia Pacific agricultural drones market size was valued USD over 32 million in 2015 and is likely to attain USD 135 million by 2023 at CAGR of 22% during the coming few years.
Based on types, the global agricultural drone market can be bifurcated as quadcopters as well as fixed wing aircraft. Currently, quadcopters is dominating the industry while the fixed wing is anticipated to observe significant gains over the forecast period. Major participants utilize new equipment in order to reduce exploitation of nitrogen in agricultural land to help protect the groundwater. The main advantages offered include more energy efficient as well as last longer coupled with lower cost of operation than other commercial manned aircrafts. The above mentioned factors are likely to drive industry demand.
Commercial agricultural drone market is anticipated to grow significantly owing to aircrafts are able to perform more cost efficiently than other ways of ranching, orchard tending and farming. It is likely to help farmers improve livestock and crop quality. It also yields to increase productivity which in turn feed the growing population.
Proliferation of economical visualization and navigation offered by these machines helps the farmers to monitor their land. Visualization includes mapping, inspection, surveillance, and package delivery. These machines are equipped with cameras and are able to perform task precisely which in turn fuel the demand growth over the forecast period.
Commercial drone market is anticipated to be valued over USD 2 billion by 2023, growing at 19% over the forecast period. High investment from emerging economies in these machines is likely to surge the demand. With several key manufacturers pushing products, the aggregate marketing is anticipated to build enormous growth potential opportunities over the forecast period. However, air traffic management coupled with security and safety issues is anticipated to challenge the demand growth.
The drone's geo-tag the pictures captured and also transmit them, along with all the data, to software in order to create high-resolution or even 3D maps and geo-referenced that assists the farmer to analyze the crops. It also notifies the farmer about the well-being's of the plants. The stable data flow could be fed into a mathematical form in order to convey analytical information that helps farmer to take effective and efficient decisions on resources required by every micro-segment. The aforementioned factors are expected to positively impact the global agricultural drones market growth over the forecast period.
The machines help in forecast suitable time to harvest field by taking snapshots and grant farmers with various data about the crops and soil. It assists in locating the fields where fertilizers are needed. Stringent government regulations are likely to hinder the industry growth. For instance, in UK, the Civil Aviation Authority (CAA) has mandated certain rules for fliers pertaining to visual line of sight of the operator within a 500 miters of radius and below 122m.
Featured Product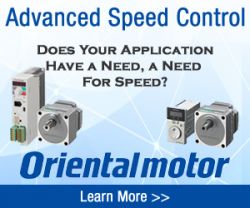 The BLE2 Series replaces our popular BLE Series and continues our brushless motor advantages by featuring an all new compact, high-power and high-efficiency brushless DC motor combined with a Driver that can be digitally set and controlled via external DC voltage or by the front panel. The BLE2 Series can easily compete with larger 3-phase inverter driven motors in many more applications, with built-in simple holding torque function, saving space and increasing performance thanks to the advantages of a brushless motor design. The BLE2 Series has a maximum speed of 4000 r/min, achieving a speed ratio of 1:50 (80 to 4000 r/min). The new motor structure is small than previous models and enables high power and high efficiency while incorporating easy setting, installation and wiring. The new motor connector offers IP66 degree of protection and allows for easy and direct connection between motor and driver with two available orientation of cable outlet direction. Standardized use of stain