Drone now flies with the glimpse of AI, what future holds
In 2014 the world came into contact with Artificial Intelligence (AI) for the home with the release of Amazon Echo. This type of personal AI had been introduced previously in the mega-hit movie "Iron Man' with the AI system called "Jarvis." The main character Tony Stark uses Jarvis for anything he needs executed: lighting, television, phone calls, dinner orders, simple chores and computer data analysis. Up to a few years ago, people thought this was only possible in movies and fiction. Today, we know better. The future is here.

One start-up company in New Jersey attempted to reinterpret and repurpose existing leisure drones with an added benefit of AI. Right now most drones use a joypad/joystick style controls to operate the drone, by contrast, this company is developing its drone (called "ORCA") to utilize open networking/the Internet. This will enable greater flexibility in control and operations. The benefit of using an open network (Internet) is users are not required to have all the resources available to operate and control the device, instead they can rely upon sharing those tools and resources via the open network. Using an operating environment based on the Internet with an LTE communication module in the drones creates greater freedom for the user, enabling them to control their drone via the Internet rather than through RF(Radio Frequency) signal. The company is currently looking for investors using crowdfunding campaign.
Contributing to the crowdfund campaign will allow the development team to fully develop this model so that more people can benefit from AI based drones. In fact, it will allow for AI technology provided by Amazon AWS to be used by drones. Typical AI services provided by AWS include: Lex, Polly, Rekognition and so on. The impact of this would mean that a drone could be 100% controlled with voice-only command. That opens up a whole additional field of possibilities. The AI system in the drones will be able to work off of other models besides the mandatory command: autonomous flight, navigation, obstacle recognition, phone calls, and even listening to music. Their drone will allow voice recognition to perform almost all functions provided by a mobile phone during flight.
The team explains that the possibilities and potential goes beyond just picking up pizza or playing music in the home. Recently, services for 360-degree VR have become active in YouTube and Facebook. VR became a big part of how people enjoyed the Wimbledon tennis tournament in July 2017. This tournament that has the longest history among the four major tennis competitions in the world which are 'the US Open', 'the French Open' and 'the Australian Open'. During Wimbledon Matches, they provided a 360-degree wide angled video or augmented reality (AR) technology so that people could enjoy the game and actual tennis court more realistically anywhere in the world. People had come to experience moments when the past and future met and became reality. That experience can also have been applied to this drone. The 360 degree lens mounted on the drones and the separately provided goggles gives the experience of seeing the sky like as if in actual flight. In addition, the goggle applies head-up-display (HUD) which has the effect of doubling the pleasure of the drone flying.
One of the other advantages is the easy software applicability through the internet. Since it is an Internet-Based drone, drone users do not need to buy or think of getting a new drone for new technologies and software systems. With the update over the internet, Users can easily experience the new performance simply by making the update.
Investors who assist in the research and development of this software are not only helping themselves by receiving the functionality once it's ready to go, but also they will be a part of the launch of another revolutionary software (AR) with this drone in the second half of 2018. Unlike the World's best drone producing company DJI who focuses on hardware, this start-up company, FLiFLi, prefers to spend their energy in internet-based software R&D that can be applicable with drones rather than hardware development.
Featured Product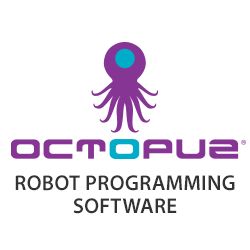 Program and simulate ALL your robots with OCTOPUZ offline software. OCTOPUZ specializes in path sensitive robotic applications such as welding, fabrication, edge following (waterjet, deburring, laser cutting), material removal (2D & 3D machining), and pick & place. Easy to learn, it directly supports paths from your favorite CAM system, has a library of over 15 different types of robot brands, can cut path generation by over 50% and is fully customizable to your unique needs. Program and simulate multiple robots simultaneously in any configuration! Responsive technical assistance from OCTOPUZ before, during and after sale via training, support and cell development make OCTOPUZ the software of choice.