The legacy of Willow Garage…The "PARC" for robotics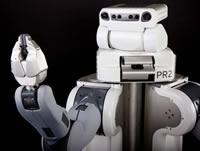 Kazu Komoto for ReadWrite: The robotic industries have been one of the hottest topics worldwide since there has been progressing from the traditional manufacturing applications to the non-manufacturing applications such as service industry. Like other industries, startups in US Bay Area cover the whole area of the San Francisco-Silicon Valley has led the innovation. You have heard Savioke developing a butler robot for the hotel industry, Fetch Robotics developing a picking and transport robot for logistics that is also well known as Softbank has invested, and Suitable Technologies which has created a telepresence market.
In such robotics community in Bay Area, a group which has been recognized and respected is Willow Garage. There is a common point that all founders of companies mentioned above used to work for Willow Garage. Today, we are going to have a close look at Willow Garage, which is said: "Willow Garage in robotics industry is something like Bell Labs and Xerox Parc in the personal computer industry." Cont'd...
Comments (0)
This post does not have any comments. Be the first to leave a comment below.
---
Post A Comment
You must be logged in before you can post a comment. Login now.
Featured Product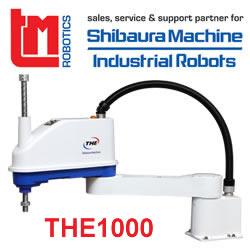 Designed for assembly and inspection applications in the electronics equipment and automobile components industries, the THE600 SCARA is a powerful automation tool. Advancing from the specifications of the existing THE400 SCARA, the THE600 has been developed to meet growing demand for fast-cycle automation. The THE600 model includes improvements in synchronised control and tracking precision. The THE600 is compact in design and offers improved high speed, with 60 per cent higher payload capacity than competing SCARA models in the same price range, making it the price-to-performance leader. Affordable price, impressive performance.