PCL 1.1.1 is a patch release, API compatible with 1.1
Here's a few of the release highlights:

Issues fixed: #224, #277, #288, #290, #291, #292, #293, #294, #295, #296, #297, #299, #302, #318, #319, #324, #325, #329.
fixed a segfault in PCLVisualizer::addPointCloudNormals
fixed PCLVisualizer hanging on 'q' press
fixed a bug in MLS
fixed a bug in test_io
fixed a bug in PointCloudColorHandlerGenericField
fixed a bug when writing chars to ASCII .PCD files
fixed several errors "writing new classes" tutorial
added missing parameter setter in the "concave hull" tutorial
Featured Product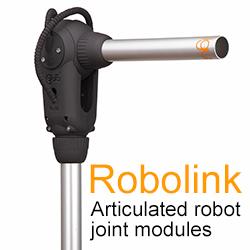 Robolink: Articulated joint modules for robots. igus® now offers a lightweight, maintenance- and corrosion-free range of robot joints for humanoid systems or other automated applications. The carbon-fiber plastic joints can rotate and oscillate freely via four wire ropes. No more expensive milling, cutting or DIY systems. Moving mass is reduced to a minimum. The actuators (engines, pneumatics and hydraulics) and the control module (DP, PC) are kept separate. Contact igus® for more information and free samples.