PCL 1.1.1 is a patch release, API compatible with 1.1
Here's a few of the release highlights:

Issues fixed: #224, #277, #288, #290, #291, #292, #293, #294, #295, #296, #297, #299, #302, #318, #319, #324, #325, #329.
fixed a segfault in PCLVisualizer::addPointCloudNormals
fixed PCLVisualizer hanging on 'q' press
fixed a bug in MLS
fixed a bug in test_io
fixed a bug in PointCloudColorHandlerGenericField
fixed a bug when writing chars to ASCII .PCD files
fixed several errors "writing new classes" tutorial
added missing parameter setter in the "concave hull" tutorial
Featured Product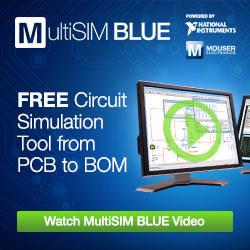 Powered by NI, MultiSIM BLUE Upgrade includes schematic capture, simulation, PCB layout, BOM-to-cart capabilities using only one tool. No more switching between different programs for circuit design. Perform MCU co-simulation. New voltage, current and power probes as well as faster active analysis mode are also available. Plus, it even comes with an expansive database of new components from industry-leading manufacturers. Discover why EDN named MultiSIM BLUE a HOT 100 Product of the Year.