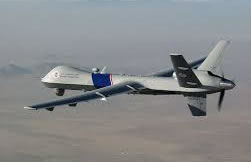 A global arms race for killer robots? Bad idea.
That's according to more than 1,000 leading artificial intelligence (AI) and robotics researchers, who have together signed an open letter, published Monday, from the nonprofit Future of Life Institute.
The letter calls for a ban on autonomous offensive weapons as a means of preventing just such a disaster, and represents the latest word on the global conversation around the risks and benefits of AI weaponry. Cont'd...