Robotics Articles from the Current eMagazine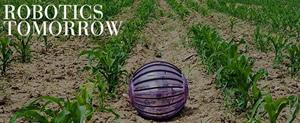 Using Robots to Clean Oil Spills
12/01/13, Len Calderone for, RoboticsTomorrow
As this technology is still in its infant stages, we do not truly know how efficient the process will be. We can only hope that the technology will be there when the next spill happens.
ABB Robotics' Introduces 7th Generation IRB 6700 Family Of Large Robots
12/01/13, L Hetherington for, RoboticsTomorrow
ABB Robotics has introduced the IRB 6700 robot family, its seventh generation of industry-leading, large industrial robots.
Hunters: A Good Patent is Good, a Great Lawyer is Even Better
12/01/13, The Insider
There has to be some way to separate the wheat from the chaff, the frivilous/worthless lawsuits from the honest patents based on hard, sweaty creative efforts that deserve protection.
Harvest Automation Robots Space Over 40,000 Poinsettia Plants in Four Days
11/15/13, Contributed by, Harvest Automation
Harvest Automation robots are designed to work around the clock, they never need a break, and can handle the most tedious and repetitive work on a Nursery or Greenhouse operation with consistent accuracy and on-time performance.
Highspeed Frame Capture Interface With MatLab
11/15/13, Donal Waide, BitFlow
CoaXpress and MatLab integration offer options where previously none existed. The ability to have a controllable high speed camera at distances greater than 7m wasn't a possibility before, without the use of extenders and other potential hardware failures.
Robotics Stories of the Day
Google Puts Money on Robots, Using the Man Behind Android
Submitted on: 12/04/13, 08:51 AM

New York Times:
Over the last half-year, Google has quietly acquired seven technology companies in an effort to create a new generation of robots. And the engineer heading the effort is Andy Rubin, the man who built Google's Android software into the world's dominant force in smartphones.... (full article)
Dynamic Probabilistic Volumetric Models
Submitted on: 12/01/13, 11:44 AM
From Ali Osman Ulusoy, Octavian Biris, Joseph Mundy of Brown University: This paper presents a probabilistic volumetric frame- work for image based modeling of general dynamic 3-d scenes. The framework is targeted towards
Trainable Arduiono Arm
Submitted on: 11/22/13, 10:04 AM
From Navic209's youtube channel: Inspired by the Baxter robot, this arm can be trained to move with your own hands.
PrimeSense Reportedly Aquired By Apple
Submitted on: 11/18/13, 10:19 AM
According to AllThingsD Apple is in the process of buying PrimeSense. PrimeSense is the company that developed and licensed the hardware and chip design used in the original Kinect. This could have an effect on several low cost depth cameras including the ASUS Xtion wh
Triquad
Submitted on: 11/15/13, 09:55 AM
IEEE Spectrum: As cool as quadrotors are, in most cases they're simply not as good as helicopters. Because of the way they're designed (with four small rotors instead of one big one), they're less powerful, less eff
Today's Robotics Headlines
Featured Robotics Product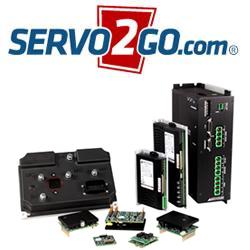 The HW Series are NEMA 23 and NEMA 34 frame IP65 Rated Stepper Motors constructed for operation in severe environmental conditions.
Featured Robotics Company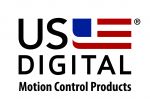 (Vancouver, WA, United States of America)
US Digital has served the motion control marketplace for over 30 years with incremental and absolute optical encoders and inclinometers used for position feedback. Applications range from motor solutions and industrial automation to robotics, medical, solar and renewable energy. US Digital also specializes in custom solutions; with vertically integrated design and manufacturing capabilities, custom and standard products are delivered with best in industry lead times.
Upcoming Robotics Events and Conferences