Point Cloud Library (PCL) version 1.2 has been released
Point Cloud Library: a comprehensive open source library for n-D Point Clouds and 3D geometry processing. The library contains numerous state-of-the art algorithms for: filtering, feature estimation, surface reconstruction, registration, model fitting and segmentation, etc.

You can find the latest source and binaries on our download page: http://www.pointclouds.org/downloads/.
ChangeList: http://dev.pointclouds.org/projects/pcl/wiki/ChangeList#-12-2011-09-30-Enough-small-talk-LM-
Featured Product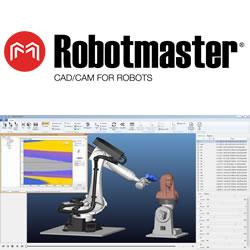 Robotmaster V6 provides a unique integration of user control, speed and flexibility to Robotmaster's renowned automation and optimization tools. The new and intuitive V6 interface elevates Robotmaster to an unprecedented standard of user experience by giving robot programmers a coherent and dynamic tool that radically saves time and money.