Bremer Werk fur Montagesysteme GmbH to Build Major Material Handling Program With Adept Articulated Robot Arms
Adept Technology, Inc. (Nasdaq:ADEP), a leading provider of intelligent robots and autonomous mobile solutions, announced that Bremer Werk für Montagesysteme GmbH, a leading integrating specialist in Germany, will be utilizing Adept 6-axis robot arms in a production line destined for a major German automotive supplier. The $1 million order is expected to be fulfilled and recognized as revenue in the next quarter.

The company selected Adept and BWM GmbH as its automation partners to provide advanced robotic systems to be integrated into their production process in order to gain productivity and ensure product quality.
"This order is a continued validation of our partnerships and successful business strategy in Germany," said Joachim Melis, Managing Director of European operations for Adept Technology. "Adept continues to set the standard in the automotive supplier industry with our best-in-class high-precision mechanisms and controls technology."
The order for Adept Viper™ s1300 and s1700D 6-axis robots will be used in a highly flexible material handling and assembly application on an automotive component production line. The robots will be controlled using the Adept SmartController CX and distributed controls platform. The SmartController enables the customer to fully leverage and benefit from Adept's inherent multi-robot support capabilities, allowing multiple individually-configured robots to be commanded through one controller.
About Adept Technology, Inc.
Adept is a global, leading provider of intelligent robots and autonomous mobile solutions and services that enable customers to achieve precision, speed, quality and productivity in their assembly, handling, packaging, testing, and logistical processes. With a comprehensive portfolio of high-performance motion controllers, application development software, vision-guidance technology and high-reliability robot mechanisms with autonomous capabilities, Adept provides specialized, cost-effective robotics systems and services to high-growth markets including Packaging, Medical, Disk Drive/Electronics, and Solar; as well as to traditional industrial markets including machine tool automation and automotive components. More information is available at http://www.adept.com.
Featured Product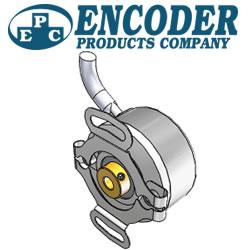 EPC is excited to announce our NEW online 3D Configurator. This new tool makes it even easier to configure EPC's products exactly how you need them for your application. The 3D Configurator interface is intuitive and works in any web browser for both desktop and mobile. It'll only take you a moment to learn your way around the program. Careful, though: it's so fun to play with, you may spend a whole afternoon on it!