World's largest embedded technology conference and exhibition is "Asia's vortex of embedded innovation."
YOKOHAMA, Japan--Japan Embedded Systems Technology Association (JASA) with the participation of industry leaders in Japan will be holding its annual Embedded Technology Conference and Exhibition (ET2012) in Yokohama, Japan, November 14 through 16, 2012. Last year, approximately 22,000 registered attendees visited ET2011, the largest embedded technology event in the world. The event offers suppliers a cost-effective and efficient exhibition - opening a window to Japan and Asia markets for embedded products and services. Special turnkey booth and support services are offered for emerging ventures and startups.

Featuring a comprehensive technical program, including in-depth tutorials and tomorrow's application themes, ET2012 provides a unique opportunity for design engineers and managers to grasp the advanced techniques that address programming and real-time design challenges. Attendees will be able to test the latest embedded hardware, semiconductors/integrated circuits, design tools, middleware, and many other products from more than 350 exhibitors (750+ booths).
ET2012's 100+ conference sessions will be attended by more than 10,000 registered attendees. The sessions will address today's hottest design topics, including multicore processors, 28nm FPGA, the Android platform, smart energy technologies, dependable systems, formal verification, real-time design and testing strategies and tools for complex embedded systems. The sessions will enable design engineers to obtain the latest embedded know-how needed to create state-of-the-art design solutions.
ET2012 will spotlight hot applications in Japan covering digital consumer, automotive electronics, ubiquitous computing/communication and factory automation/robotics. The emergence of advanced processors, better development tools, and high-speed Internet access has created a plethora of opportunities for consumer electronics products that combine audio and video technologies.
A turnkey booth package is available for both 1-unit (3x3m) booth and 2-unit (3x6m) booth configurations. The cost for a basic 1-booth set up is 90,000 yen plus tax. The cost for a basic 2-booth set up is 130,000 yen plus tax. Turnkey booths includes basic carpet/flooring, lights/furnishings and electrical. The turnkey booth is set up for exhibitors...just have to add your signs, brochures and other items you wish to bring.
Featured Product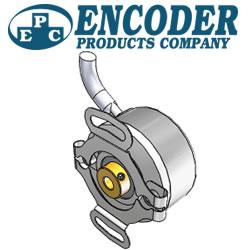 EPC is excited to announce our NEW online 3D Configurator. This new tool makes it even easier to configure EPC's products exactly how you need them for your application. The 3D Configurator interface is intuitive and works in any web browser for both desktop and mobile. It'll only take you a moment to learn your way around the program. Careful, though: it's so fun to play with, you may spend a whole afternoon on it!