A state-of-the-art ROS-based mobile manipulation platform
The team here at Unbounded Robotics is pleased and excited to today introduce UBR-1. UBR-1 is a state-of-the-art ROS-based mobile manipulation platform designed for robotics researchers and businesses.

With decades of robotic hardware and software experience, we have developed a mobile manipulation platform that offers advanced software and a sophisticated hardware exterior. The one-armed robot is designed for human-scale tasks and comes pre-installed with Ubuntu Linux LTS and ROS, along with applications such as MoveIt!, navigation, calibration, and joystick teleoperation. The robot offers mobility, dexterity, manipulation, and navigation in a human-scale, ADA-compliant model.
A spin-off from Willow Garage, the Unbounded Robotics founding team consists of Eric Diehr, Lead Mechanical Engineer; Michael Ferguson, CTO; Derek King, Lead Systems Engineer; and Melonee Wise, CEO.
UBR-1 is priced at $35,000. We will be taking orders for the robot soon, and shipping the device in summer 2014.
The team has done extensive software integration to improve the user experience; MoveIt! being the highlight of that integration. On the hardware front, UBR-1 requires no calibration at start-up, has a workspace large enough for the robot to reach the ground as well as countertops, and was designed with extensibility in mind so that users can easily develop custom applications.
As Willow Garage alumni, we realize that UBR-1 will undoubtedly be compared to the PR2 robot from Willow Garage. The comparison is logical in some ways: the teams' prior experience with ROS and the PR2, along with expertise in advanced mobile manipulation platforms.
While UBR-1 is not specifically designed as the heir apparent for the PR2, we take pride in the comparison. UBR-1 offers a far more sophisticated platform than the PR2, however, which was originally designed more than five years ago. At a list price of $35,000, UBR-1 is also approximately one-tenth the cost of the PR2. UBR-1 is also capable of being deployed in business automation scenarios.
As a platform for robotics, we are looking forward to seeing how UBR-1 is put to use in both R&D and commercial markets. Similar to an iPhone without any third-party apps, the greatest contribution of UBR-1 will be the output from the robotics community that is able to take advantage of this sophisticated mobile manipulation platform.
If you would like a closer look at our robot, UBR-1 will be demonstrated at RoboBusiness 2013 in Santa Clara later this week.
Featured Product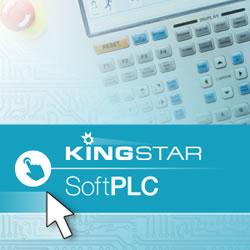 KINGSTAR Soft Motion is an open and standards-based, real-time software-only solution that streamlines motion control automation. Soft Motion runs directly on the 64-bit PC, uses the NIC card for I/O, and uses the powerful EtherCAT protocol to free you from the shackles of proprietary and costly hardware. With Soft Motion, motion control engineers can design, develop and integrate real-time PC-based machine controllers in a "plug-and-play" environment for consolidated, inexpensive and scalable motion control.